The governments of Canada and Quebec and the City of Lévis announced a joint investment of $4,669,000 for the expansion of the Vieux Bureau de Poste theatre in Lévis.
The project will increase the capacity of the theatre from 100 to 150 seats. Other facilities such as the stage house, dressing rooms, the hall and the loading dock will also be upgraded, which will improve the experience of spectators and artists, as well as help conserve and enhance this heritage building built in 1929.
"Our region's cultural spaces are at the heart of our identity and are essential to the strength, diversity and vitality of our community. The expansion of the Vieux Bureau de Poste theatre will provide residents of Lévis and surrounding areas with a modern facility where they can gather and share enriching cultural experiences," said Jean-Yves Duclos, Minister of Health and MP for Quebec.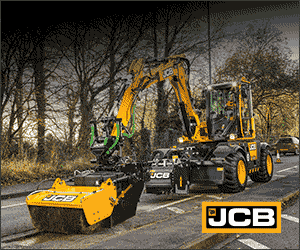 The organization Diffusion Avant-Scène is mandated by the City to operate the theatre. Since 2004, it has been responsible for the entertainment of the Vieux Bureau de Poste. It is a multidisciplinary presenter supported by the Conseil des arts et des lettres du Québec with a regional vocation and a major player in the development of its community. It offers professional, diversified and affordable programming that is distinguished by the proximity between artists and the public.
"Our government is proud to contribute to the realization of projects like this one, which aim to make Quebec culture even more accessible and to further promote Quebec talent and creativity. This former post office is also a remarkable building with an architectural signature that bears witness to all the preservation efforts made over the years. Today, in addition to being part of our rich heritage, this magnificent site fulfills a cultural vocation that looks to the future," said Mathieu Lacombe, Minister of Culture and Communications.
The Government of Canada is investing $2,334,500 in this project. The Government of Quebec is also investing $2,334,500 through its Programme Aide au développement des infrastructures culturelles (PADIC). The City of Lévis will contribute over $2 million to the project.
"The expansion project represents an additional lever for the promotion of culture in Lévis. Its benefits are expected to be beneficial on several levels. The Vieux Bureau de Poste will become a must for emerging artists and a magnet for the best talent. It will also be able to present more activities, which will be beneficial to its growth," said Bernard Drainville, Minister of Education, and MNA for Lévis.
"I would like to thank the Government of Quebec and the Government of Canada for their financial participation and the involvement of Diffusion Avant-Scène in the realization of this project which will improve the quality of life of our community. The Vieux Bureau de Poste represents a central place of identity and symbolizes the City's desire to offer quality cultural facilities that meet the needs of the population," said Gilles Lehouillier, Mayor of Lévis
Featured image: The Vieux Bureau de Poste theatre. (Ville de Lévis)