DP World Prince Rupert Inc. announced it has selected AECOM to conduct a feasibility and design study for the development of the second container terminal at the Port of Prince Rupert. Once complete, the terminal will be a low impact, fully electric terminal that combines leading edge technologies with a unique intermodal operating model to facilitate an efficient and sustainable transportation network.
"We're incredibly pleased to work with DP World, and the Prince Rupert Port Authority on this exciting step towards the development of a new container terminal in Prince Rupert," said Marc Devlin, chief executive of AECOM's Canada region. "Prince Rupert's second terminal is envisioned to be a truly unique facility employing advanced technology, resilient infrastructure, and sustainable best practices. As a global leader in planning and implementing cutting edge solutions on large port and terminal projects, we look forward to applying our world-class technical expertise on this transformational endeavor."
DP World Prince Rupert will operate the planned Logistics Park on Ridley Island and currently operates the Fairview Container Terminal, which is undergoing expansion. By working symbiotically with these existing terminals, the Second Terminal is anticipated to double the Port of Prince Rupert's overall container capacity, adding at least two million twenty-foot equivalent units annually. AECOM will undertake a study of the project to determine the technical and financial feasibility of developing the terminal, together with the baseline studies that will be required for environmental approvals.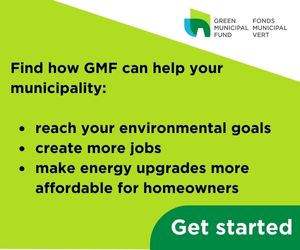 "This is a significant step towards strengthening Canada's supply chain.  We are creating a fully integrated trade ecosystem within port boundaries, which will become the preferred option for Canadian exporters and importers. This second terminal will also set a new standard for sustainable operations – with minimal environmental and community impact," said Maksim Mihic, CEO & general manager, of DP World (Canada) Inc.  "We are pleased to have AECOM conduct the feasibility study of this critical Canadian trade infrastructure."
"The Second Terminal is core to the Port of Prince Rupert vision to grow capacity in support of Canada's trade expansion ambitions in the Indo-Pacific region while also contributing to greater resiliency in Canada's import and export supply chains," said Shaun Stevenson, President and CEO of the Prince Rupert Port Authority. "In addition, a second terminal will enhance Canada's trade competitiveness providing increased capacity and efficiency for shippers while contributing significant economic benefit for local communities and the broader northern BC region. DP World has demonstrated its continued commitment to working alongside us to set the Port of Prince Rupert firmly on the path toward becoming an increasingly strategic Canadian trade gateway and logistics hub, and we're excited to building upon our demonstrated success to continue to grow the intermodal business at the Port of Prince Rupert."
AECOM's scope of services and key components of the feasibility study are expected to encompass the development of a preferred operational plan and examination of alternatives; examination of operating costs; review of technologies and green energy plans; review of area roads and rail networks; geotechnical and other site investigations to inform development and design recommendations; review with BC Hydro to determine power needs; environmental investigations; project permitting; preliminary design; cost estimating; project scheduling; and risk review and mitigation.
Featured image: Fairview Container Terminal. (Prince Rupert Port Authority)