The Government of Quebec has announced that a new affiliated university hospital will be constructed with nearly 600 beds in the Outaouais region of Gatineau, Quebec.
Minister of Health and Social Services, Christian Dubé, along with the Minister of Families, Minister Responsible for the Outaouais region and Member of Parliament for Papineau, Mathieu Lacombe, recently announced the construction of the new affiliated university hospital.
"The Outaouais region has been neglected for too long in terms of health and social services," said Dubé. "Today, we are taking an important step to offer the citizens of the Outaouais services that will meet their current and future needs."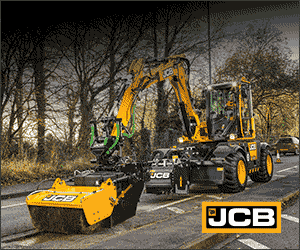 The minister added that it is a priority for the provincial government to improve the offer of services in the Outaouais in order to equip the region to better face the challenges it faces, with a view to modernizing infrastructure and consolidating expertise in region.
The new hospital plan was first mentioned by the Coalition Avenir Québec as part of their commitments during the 2018 election campaign. Initially the plan was to build a new 170-bed hospital in the region. The newly affiliated university hospital will now bring together several specialties and will require a reorganization of the region's entire service offering while allowing an additional 240 beds.
The concentration of specialists in the same site will promote interdisciplinary work, staff retention, optimization of the medical organization as well as an increase in the level of specialized care for the integrated health and social services facility.
"For too long, the Outaouais has been dealing with sizeable health issues, especially because of our geographic position," said Lacombe. "Today, we are presenting this large-scale project taking into account the needs of the population, but also the challenges of training and attracting staff."
"We are also telling the people of the Outaouais that they will finally have the infrastructure they deserve. This new hospital centre is part of our desire to develop our own expertise in the area, by having more modern and more sustainable care environments," added Lacombe.
This major health infrastructure project aims to respond to a marked increase in health needs in the region for the coming years, due in particular to a population growth of 14 per cent by 2036 and the aging of the population.
The next steps are to complete the clinical plan and to establish estimates for costs and construction timelines.
Featured image: View from the Peace Tower of Parliament Centre Block in Gatineau, Quebec.