Yesterday Premier of Newfoundland and Labrador Andrew Furey appointed members to his Cabinet and announced a number of changes related to department alignments. Elvis Loveless is the new minister of transportation and infrastructure, and minister responsible for the public procurement agency.
"This is a modern Cabinet for modern times. Choosing a Cabinet from the high calibre caucus elected by Newfoundlanders and Labradorians was a difficult task, and I congratulate all Cabinet Ministers sworn in today. I am confident that our team is up to the challenge of building a better, brighter future for our province," said Furey. He added that the disruption caused by the COVID-19 pandemic is also an opportunity to "reset, reimagine and reinvent who we want to be."
Furey is an orthopedic surgeon, politician, and the 14th Premier of Newfoundland and Labrador, since August 19, 2020. Furey is the Member of the House of Assembly for Humber-Gros Morne.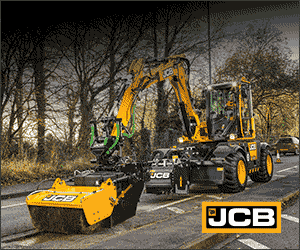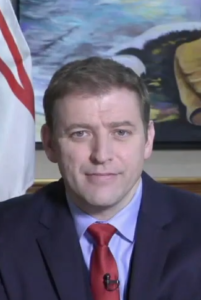 Andrew Furey, Premier of Newfoundland and Labrador
Loveless is a public administrator who represents the electoral district of Fortune Bay-Cape La Hune in Central Newfoundland. His path to government included community service, commerce and business related work experience, and several years of post-secondary education in business administration and public administration. He previously held the position of Minister of Fisheries, Forestry and Agriculture, which is now led by Derrick Bragg (former infrastructure minister).
Elvis Loveless, Minister of Transportation and Infrastructure,
and Minister Responsible for the Public Procurement Agency.
Furey said his vision for the province includes fostering new technology, improving healthcare infrastructure and services, and a transition to renewable energy infrastructure .
For further information on other cabinet ministers and their related departments, click here.