Yesterday Deputy Prime Minister and Minister of Finance, Chrystia Freeland, released Budget 2021: A Recovery Plan for Jobs, Growth, and Resilience, the Government of Canada's plan to finish the fight against COVID-19 and support a robust and resilient economic recovery.
"This budget is about finishing the fight against COVID-19," said Freeland.  "It's about healing the wounds left by the COVID-19 recession. And it's about creating more jobs and prosperity for Canadians in the days—and decades—to come."
Budget 2021 is an historic investment to address the COVID-19 recession and ensure that Canada's future will be healthier, more equitable, greener, and more prosperous. According to Freeland, the budget aims to "build a more resilient Canada: better, more fair, more prosperous, and more innovative."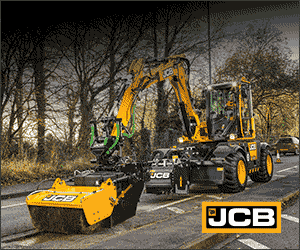 "That means investing in Canada's green transition and the green jobs that go with it; in Canada's digital transformation and Canadian innovation; and in building infrastructure for a dynamic, growing country," explained Freeland.
Budget 2021 includes $101.4 billion over three years in proposed investments as part of the Government of Canada's growth plan that will create quality jobs and support a resilient and inclusive recovery.
Key measures for infrastructure spending include:
an eight-year, $15 billion pledge from February for public transit projects ranging from new subway lines to electric buses
$23 million over four years for Infrastructure Canada to conduct the country's first-ever national infrastructure assessment, partly to identify next steps toward a long-discussed, never-developed high-frequency rail link between Toronto and Quebec City
$17.6 billion in a green recovery that will help Canada to reach its target to conserve 25 per cent of Canada's lands and oceans by 2025, exceed its Paris climate targets and reduce emissions by 36 per cent below 2005 levels by 2030, and move forward on a path to reach net-zero emission by 2050
$1.4 billion over 12 years to extend the Disaster Mitigation and Adaptation Fund with almost half dedicated to smaller-scale projects
$200 million over three years, starting in 2021–22, to Infrastructure Canada to establish a Natural Infrastructure Fund to support natural and hybrid infrastructure projects
supporting small and medium-sized businesses through several programs, such as a new Canada Digital Adoption Program that includes training for young Canadians
helping to build, repair, and support 35,000 affordable housing units for vulnerable Canadians through an investment of $2.5 billion and a reallocation of $1.3 billion in existing funding
closing the gaps between Indigenous and non-Indigenous peoples, supporting healthy, safe, and prosperous Indigenous communities, and advancing meaningful reconciliation with First Nations, Inuit, and the Métis Nation through an historic investment of over $18 billion.
Budget 2021 a prudent plan that sets out a new fiscal anchor that is committed to reducing the federal debt as a share of the economy over the medium-term and unwinding COVID-19-related deficits.
Garth Frizzell, president of the Federation of Canadian Municipalities (FCM), weighed in with the following statement: "Together with other recent federal commitments including to local infrastructure and transit this budget features measures that strengthen the municipal toolbox for recovery."
"This budget takes concrete steps to support rural communities. Those include new broadband funding to expand rural Internet access faster, as well as easier access to expanded funding for climate adaptation and disaster mitigation projects," added Frizzell. "This budget also responds directly to recommendations from FCM's Western Economic Solutions Taskforce that will support hard-hit communities including moving forward with major new investments in trade infrastructure and regional economic growth."
However, organizations such as the Residential and Civil Construction Alliance of Ontario (RCCAO) give mixed reviews of the federal budget. While the RCCAO is pleased that the federal budget proposes substantial funds for rehabilitation of stormwater systems, it is disappointed there is no new money on the table to help municipalities with the cost of state-of-good-repair projects. Investments made to date in municipal infrastructure, including $2.2 billion proposed under Bill C-25, have been characterized by the government as a "down payment." RCCAO and its members were looking for the balance of the funds to be announced yesterday.
"When critical stormwater infrastructure is unable to cope, it can cause billions of dollars in property and environmental damage, so we are happy to see the budget will provide $1.4 billion over 12 years through the Disaster Mitigation and Adaptation Fund to rehabilitate those systems," says Nadia Todorova, executive director of RCCAO. "However, a Safe Restart Agreement 2.0 or other funding mechanism is also needed to provide municipalities with financial assistance that will help them weather budget shortfalls caused by COVID-19. Without funding, these projects won't proceed."
For further information, visit:
Featured image from Government of Canada via Chrystia Freeland Twitter account.