The owner and operators of North Peace Regional Airport (YXJ) announced that the airport has secured more than $8.2 million in funding from Transport Canada through the Airports Capital Assistance Program (ACAP), to support critical infrastructure improvements at YXJ.
The funding will support the planned rehabilitation of Runway 03-21, including engineering, general and civil construction works and electrical upgrades. A smaller, secondary project to replace the facility's emergency backup generator, will also be funded by the ACAP contribution.  Both projects will ensure that YXJ can continue to offer critical air connectivity for business and leisure travel, and support essential air services such as air ambulance and emergency firefighting response.
"The North Peace Regional Airport is an economic enabler for our region that fosters resilient communities. Our runway is a vital piece of infrastructure that not only supports leisure and business travel, including fly-in and fly-out projects, but also wildfire suppression services and medevac services," said Jim McKnight, President, North Peace Airport Society. "We are incredibly grateful for the federal funding we have received and look forward to continuing to provide vital services for our region."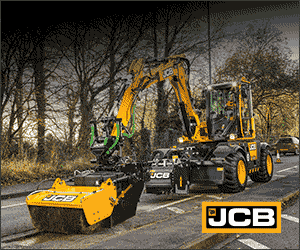 "This welcome investment from Transport Canada comes at a time when YXJ, and the air transport industry globally, is positioning for recovery following the impact of the COVID-19 pandemic," said Mike Karsseboom, Managing Director, North Peace Regional Airport. "I'm delighted that we will be able to advance these critical infrastructure projects in 2021, to support continued safe operations and maintain air connectivity for the community we proudly serve."
The three month-long runway rehabilitation project is expected to begin in mid-July, with work performed six days per week. No disruption to flight activity is expected, as the airport's second runway, 12/30, will remain fully operational during the construction period. Generator replacement is scheduled for late summer.
Featured image: North Peace Regional Airport, St. Fort John, B.C. (Vantage Airport Group)