In a joint statement, the Government of Canada and the Canadian cement sector announced a roadmap to net-zero carbon concrete.
This partnership and the resulting roadmap will position Canada's cement and concrete industry to become a global leader in low-carbon cement and concrete production and related clean technologies.
The roadmap will provide Canadian industry with guidance on technologies, tools and policies needed to reach net–zero carbon concrete by 2050, including on: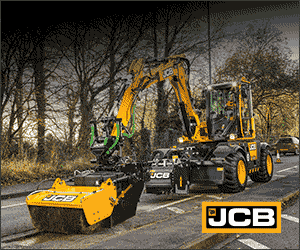 supporting the development of a low-carbon emissions supply chain in Canada and beyond through a data strategy, industrial standards, procurement and promotion;
coordinating across the sector and government on high-potential research and investments to develop new technologies, products and processes that reduce the amount of carbon released in the production of cement and concrete; and
engaging with federal, provincial and territorial partners, manufacturers, providers of cleantech solutions, and other stakeholders to fulfil the vision of global leadership in low-carbon cement manufacturing toward the goal of net-zero carbon concrete. This will be supported by tools and policies, such as Canada's strengthened climate plan, the Clean Technology Data Strategy and new measures proposed in Budget 2021.
The work of this partnership will align with, and inform, the objective of the Greening Government Strategy: having the Government of Canada transition to net-zero carbon and climate-resilient operations.
According to Jean-Yves Duclos, president of the Treasury Board, the government has targeted a 30 per cent reduction in embodied carbon for structural materials in major construction projects. "Green procurement for building materials like cement will help us lower emissions and meet our federal goal of net zero by 2050."
"Through this partnership with the Cement Association of Canada, we are helping to make Canada a global leader in green concrete," stated François-Philippe Champagne, Minister of Innovation, Science and Industry. "We will work with the cement and concrete sector to take on a leadership role in the fight against climate change, while creating good jobs and driving Canada's economic recovery."
"Cement and concrete have stood the test of time, laying a literal foundation upon which our communities have grown and prospered," said Michael McSweeney, president and CEO, Cement Association of Canada. "But now our industry must face society's greatest challenge: climate change. With Canada forecasted to use at least 55 million tons of cement over the next five years, this collaboration with Minister Champagne and his team is a significant step forward, helping to position Canada as a global leader by supporting the technology, tools and policies needed to realize our ambition of net-zero concrete by 2050."
Featured image: Photo by Parrish Freeman on Unsplash