Prime Minister, Justin Trudeau, confirmed the Government of Canada's commitment to invest up to $1.53 billion to build the new Green Line as part of Calgary's Light Rail Transit (LRT) system.
The Government of Alberta is contributing $1.53 billion toward the new Green Line LRT project. The City of Calgary is contributing $1.59 billion. As the largest infrastructure project in the city's history, the Green Line will play a key role in shaping the future of Calgary by connecting people and places, reducing congestion, and creating up to 20,000 jobs.
"By investing in smart public transit projects, we're reducing gridlock, helping more Calgarians get to and from work, creating good middle class jobs, growing the economy, and fighting climate change," said Trudeau, making the announcement in Calgary alongside Mayor Naheed Nenshi.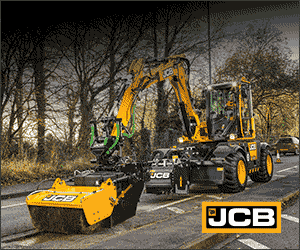 "Alberta's $1.53 billion commitment toward the Green Line is a massive investment in the future of Calgary, one we are happy to make, because we believe our best days are ahead of us," said Alberta's Minister of Transportation Ric McIver." I'm grateful for the hard work done by the technical experts at the province and the city to make the Green Line a functional project that connects to the rest of the LRT network. I am confident that the Green Line is in a stronger, more certain position today, and is in the capable hands of an experienced project team who can take this important project forward."
"Investments in transit are among the very best investments for a community," added Nenshi. "The Green Line is more than a train, it is a way for people to get to work and school and better participate in our community. Calgarians have been waiting for this for so long and it's great to take this important step."