The governments of Canada and British Columbia announced funding for two disaster mitigation projects in the Lower Mainland Region of British Columbia. These projects will help build more resilient communities and protect both people and existing infrastructure.
"Through investments like these, the federal government is working with all orders of government to build infrastructure that will ensure communities are resilient to climate variability and change," said Patrick Weiler, MP for West Vancouver-Sunshine Coast-Sea-to-Sky Country.
Among these projects, the Village of Lions Bay will construct a 2-storey addition to the emergency building. The addition will expand the apparatus bays and retrofit the Emergency Operations Centre, BC Ambulance, and Search and Rescue Services. Once completed, multiple emergency services will have additional space to store equipment and hold meetings.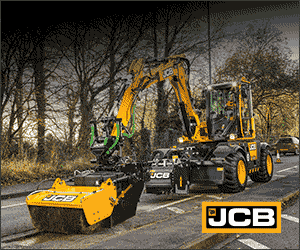 "The Lions Bay Emergency Building Upgrade Project will provide much needed additional training, equipment and apparatus space for our emergency services, enabling them to increase their levels of service to our community and adjacent communities up and down the Sea to Sky Corridor," said Lions Bay Mayor Ron McLaughlin.
The Resort Municipality of Whistler will create fuel breaks as barriers to slow or stop the spread of wildfires in the Nesters Hill area. This will help manage the impacts and extent of wildfires and associated risks to residences and critical infrastructure in the community.
"As climate change creates warmer and drier conditions, our vulnerability to wildfires increases significantly. It's critical that we are able to invest in forest management programs to reduce the risk of wildfire to our communities, wildlife and sensitive ecosystems," said Jack Crompton, Mayor of the Resort Municipality of Whistler.
The Government of Canada and the Province of British Columbia are investing nearly $1 million in these projects through the Investing in Canada Infrastructure Program's new COVID-19 Resilience Infrastructure Stream. Canada is contributing over $760,000, and B.C. is contributing  more than $190,000.
Featured image: Lions Bay, B.C. (Village of Lions Bay)