Government of Canada announced the country's first-ever federal strategy and fund dedicated to building active transportation trails and pathways
The Government of Canada announced the launch of the Active Transportation Fund, which will invest $400 million over five years to help build new and expanded networks of pathways, bike lanes, trails and pedestrian bridges and undertake planning studies.
"Canadians love using safe cycling paths and trails to get around their towns and cities," stated Catherine McKenna, Minister of Infrastructure and Communities. "It's a great way to stay healthy, enjoy nature, connect to public transit, and it is good for the environment."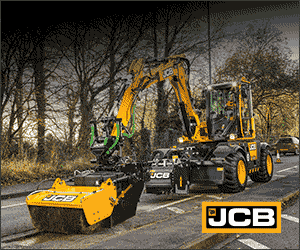 As part of the Strengthened Climate Plan, A Healthy Environment and a Healthy Economy, the Government of Canada sought input from the public and key stakeholders to develop Canada's first National Active Transportation Strategy and explore options to deliver more transportation and recreation options such as trails, cycling paths and other forms of active mobility in rural, urban and Indigenous communities.
Eligible recipients for the Active Transportation Fund are municipal, local, and regional governments, provincial and territorial governments, public sector bodies, not-for-profit organizations and various Indigenous Governing Bodies.
"These new funds are crucial for improving Active Transportation in the City of Toronto, at a time when there is increased demand to make all modes of travel easier, safer and more efficient," said Denzil Minnan-Wong, Toronto's Deputy Mayor.
"To move beyond rapid response, Canadian municipalities critically need to build permanent safe active transportation infrastructure," added Nancy Smith Lea, director, The Centre for Active Transportation, Clean Air Partnership. "The stable long-term support for active transportation announced by the Government of Canada today is an important first step to ensure that Canadians of all ages and abilities have the infrastructure they need to reach their destinations safely, actively and sustainably."
Featured image: Photo by Gabriella Clare Marino on Unsplash