The governments of Canada and Ontario announced joint funding for four recreational and community infrastructure projects in the Niagara Region.
The Government of Canada is investing over $2.4 million in these projects through the Community, Culture, and Recreation Stream of the Investing in Canada plan. The Government of Ontario is providing more than $2 million, while recipients are investing more than $1.6 million in their respective projects.
"Today's investment for four recreation, community, and cultural projects in the Niagara Region will provide residents with access to modern, reliable, and accessible recreation infrastructure where they can connect and maintain active and healthy lifestyles," stated Chris Bittle, MP for St. Catharines.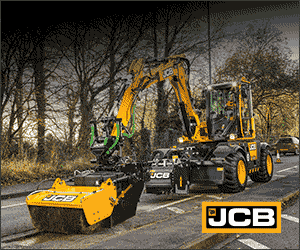 Among the projects announced are upgrades to the existing tennis courts and playground at Bogart Street Park in St. Catharines. This project involves renovating the tennis courts into a multi-use court to accommodate tennis, basketball and pickleball. The playground will be renovated to improve accessibility, while also relocating the play structure and changing the base from pea gravel to rubber. Once complete, this project will provide a more accessible and modern recreation space for residents to enjoy for years to come.
"This project will not only enhance the amenities and accessibility of Bogart Park, but it creates multi-generational recreation opportunities for everyone to enjoy," said St. Catharines Mayor Walter Sendzik.
In Pelham, funding will support the rehabilitation of the Marlene Stewart Streit Park. This project includes the rehabilitation of the existing electrical systems and pool house, the replacement of the outdoor pool, a new splash pad and picnic pavilion, and various accessibility improvements to the pool, playground, and adjoining areas. Once complete, this project will improve the quality of Marlene Stewart Streit Park for the community, especially children and those with accessibility needs.
Additional investments in other recreational infrastructure projects across the region include renovations to the Wainfleet Community Complex, such as upgrades to the sports fields and renovations of the tennis courts, washrooms, and fencing. Also included in today's announcement is the Play Space Resurfacing Project in the Town of Lincoln, which will help improve active living and provide modern recreation spaces for the community.
"This new funding is great news for residents in Wainfleet, Pelham, Lincoln and St. Catharines," added Sam Oosterhoff, MPP for Niagara West. "I am especially happy to see the highly anticipated upgrades of the Wainfleet Community Complex, including sports fields, tennis courts, washrooms and fencing."
Featured image: Aerial view of downtown St. Catharines, Ontario. (City of St. Catharines)
Project Information
Project Name
Recipient
Project Details
Federal Funding
Provincial Funding
Recipient

Funding

Bogart Park Multi-Use Court and Playground
Corporation of the City of St. Catharines
This project includes renovations to the tennis courts and playground at Bogart Street Park. Work includes turning the existing courts into multi-use courts for basketball, tennis, and pickleball. The play structure will also be relocated and will include improved accessibility, the base will also be changed to rubber.
$174,800
$145,652
$116,548
Rehabilitate Marlene Stewart Streit Park
Town of Pelham
The rehabilitation of Marlene Stewart Streit Park includes upgrades to the existing electrical systems and pool house, replacement of the outdoor pool, a new splash pad and picnic pavilion, and accessibility upgrades to the pool and playground.
$1,277,500
$1,064,477
$851,773
Township of Wainfleet Community Complex Renovation
Township of Wainfleet
The scope of work includes the installation of field drainage tiles on approximately 16 acres of sports fields, improvements to laneway and parking lot drainage, installation of a walking trail and pavilion, and renovation of the tennis courts, washrooms and fencing. Accessibility upgrades to the facility will also improve community access.
$635,250
$529,322
$423,553
Play Space Resurfacing Project
Town of Lincoln
This project will upgrade the 17 separate community play spaces (13 playgrounds and 4 multi-sport courts) by installing pour-in-place rubberized surfacing, excavating, and removing treated wood base fibers where required. This project will improve access to and quality of community and recreational infrastructure by resurfacing the play spaces that will meet community demand and accessibility requirements.
$362,783
$302,289
$241,885