The federal government announced more than $77 million to support 332 research infrastructure projects at 50 universities across the country. This contribution, through the Canada Foundation for Innovation's (CFI) John R. Evans Leaders Fund (JELF), will help universities attract and retain top researchers.
"Investing in our university research infrastructure is key to our continuing role as an innovation leader in wide-ranging fields, from Indigenous research to quantum computing, from neurobiology to advanced robotics," stated Francois-Philippe Champagne, Minister of Innovation, Science and Industry. "These investments will not only support our ground-breaking contributions to science and research but also improve our economy, environment and quality of life."
One of the infrastructure projects receiving CFI funding is based at the University of British Columbia's School of Biomedical Engineering. Here, bioengineer Anna Blakney will focus on the prevention and treatment of infections, such as COVID-19, as well as inherited disorders and diseases, including cancer. Her work aims to revolutionize treatments with new biotechnologies involving the engineering of vaccine formulations.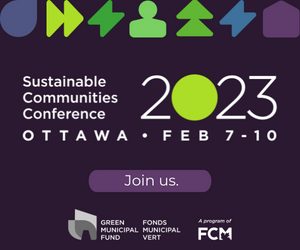 "From developing sustainable building materials to creating new laboratories based on Indigenous principles and community engagement, these awards support essential and urgent research. With the necessary spaces and tools, Canada's researchers will play a meaningful role on the global stage and contribute significantly the quality of life today and for generations to come," added Roseann O'Reilly Runte, President and CEO, Canada Foundation for Innovation.
Among the many other projects being funded through these JELF investments are:
Indigenous research. Nokom's House is a new lab at the University of Guelph where researchers will apply Indigenous research methods to build a model for land-based research. Led by Kim Anderson, Sheri Longboat and Brittany Luby, the lab will incorporate Indigenous principles and involve community engagement.
Advanced home and building energy management. The growing use of renewable energy resources, such as solar panels and battery storage, has created significant challenges for electric utilities. Tony Chung of the University of Saskatchewan is developing real-time testbeds to create advanced home and building energy management systems. The research coming out of testbeds will help keep up with and promote the use of green energy technologies.
Understanding "shadow pandemics." Cindy Poremba of the Ontario College of Art and Design University in Toronto will use next-generation imaging to get a more accurate picture of the "shadow pandemics" that have been eclipsed by the health toll taken by COVID-19. These secondary impacts, such as the negative effects of social isolation and economic crisis, are easy to miss and are borne mainly by marginalized people. Better understanding of this subject will contribute to effective interventions that offer benefits beyond the pandemic.
Eco-friendly concrete. Concrete is the most widely used building material on Earth, with more than 10 billion tonnes produced annually. Concrete production can have a negative impact on the environment, and aging concrete infrastructure, such as roads and bridges, requires billions of dollars in repairs. Rahil Khoshnazar of the University of Calgary will use her new research infrastructure to develop new, eco-friendly and long-lasting concrete materials to help protect the planet and reduce costs.
Featured image: An example of technology has been used to make more than 30 different materials, including concrete that stores carbon dioxide, from Rutgers University Professor Richard E. Rimans. (ameron Bowman/Rutgers University)