The Toronto Global Forum is uniting some of the world's top legislators, politicians, economists, Fortune 500 CEOs and industry experts for an impactful discussion on how the economy is redefining a new prosperity as it emerges from these unprecedented times.
This year's program, which runs from November 8 to 10, 2021, focuses on the theme "Redefining a New Prosperity" and will include enlightening discussions on emerging industries including green finance, digital economy and banking, transforming industries including transport, infrastructure and energy as well as the future of healthcare, technology and agriculture. Now in its 15th year, the 2021 edition of the Toronto Global Forum will be the first hybrid iteration of the highly-anticipated event.
The Toronto Global Forum is organized by the International Economic Forum of the Americas (IEFA). In person attendees will have the opportunity to attend sessions at the Fairmont Royal York Hotel, network with speakers, partners and other attendees on-site as well as access exclusive participant lounges. Virtual attendees will have the opportunity to witness in real time the conversations through the IEFA event platform, which will also provide an array of networking opportunities including information kiosks, media outreach and meetings between delegates and speakers.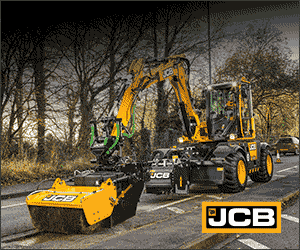 A preliminary list of speakers is available online and includes:
Laurence Batlle, Chairwoman, RATP Dev
Dick Benschop, President and Chief Executive Officer, Royal Schiphol Group
Mary Callahan Erdoes, Chief Executive Officer, JP Morgan Asset & Wealth Management
Jean-Pierre Clamadieu, Chairman of the Board, ENGIE
Iván Duque Márquez, President of Colombia
James P. Gorman, Chairman and Chief Executive Officer, Morgan Stanley
Wes Hall, Executive Chairman and Founder, Kingsdale Advisors
Caroline Mulroney,Minister of Francophone Affairs, Ontario
Dinesh Kumar Khara, Chairman, State Bank of India
Boon Chye Loh, Chief Executive Officer, Singapore Exchange
Darryl White, Chief Executive Officer, BMO Financial Group
Blake Hutcheson, President and Chief Executive Officer, OMERS
Sonia LeBel, Minister Responsible for Canadian Relations and the Canadian Francophonie, Québec
Ravi Kumar S., President, Infosys
Paul Hudson, Chief Executive Officer, Sanofi
Presented by Cogeco, this year's Toronto Global Forum will again bring together more than 150 speakers and delegates representing more than 65 countries and will have a potential audience of 15,000 virtual attendees from around the globe. Speakers will discuss concrete ways organizations and countries can move beyond the COVID-19 pandemic, including the future of work, adapting to the labour shortage, future of cash, greener public transportation, the digital health future and sustainability in agriculture.
Date:
November 8 – 10, 2021

Place:
In-person at the Fairmont Royal York Hotel in Toronto or virtually at Forum-Americas.org/Toronto
Themes:
Redefining a New Prosperity

Monday, November 8 – Green Finance, Digital Economy and Banking

Tuesday, November 9 – Transport, Infrastructure, Energy

Wednesday, November 10 – Health, Technology and Agriculture
Featured image: Inaugural Plenary Session – Leading the New Economy at the 2019 Toronto Global Forum. (IEFA)