The City of Thunder Bay celebrated the official grand opening of the newly rehabilitated Boulevard Lake Dam on-site with a ribbon cutting ceremony.
"The opening of the Boulevard Lake Dam marks a significant milestone for the City of Thunder Bay," said Councillor Andrew Foulds. "It provides a significant recreational feature for citizens and now allows for a much safer, accessible pedestrian crossing."
The work included extensive concrete repairs, new mechanical gates that allow for safer and more refined dam operations, new post-tension tendons for structural stability, a new widened walkway, new lighting, and a new public viewing area with seating and pergola constructed with materials salvaged from the original dam.
The dam reconstruction was necessary in order to repair and improve the structure that had deteriorated over time and to meet the regulatory requirements in the Ministry of Northern Development, Mines, Natural Resources and Forestry's Lakes and Rivers Improvement Act. The rehabilitated dam is designed to withstand the Regional Design Storm and provide stormwater protection for downstream properties.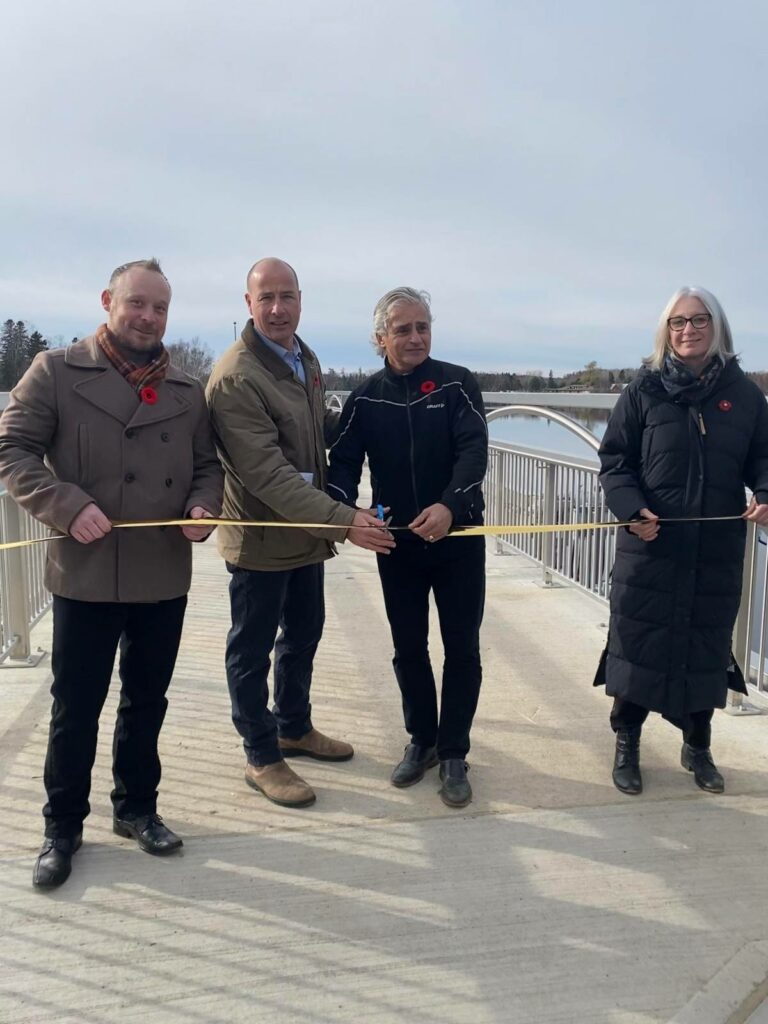 "The City of Thunder Bay's investment in the project includes more than $5 million," said Mayor Bill Mauro. "Investing in municipal infrastructure helps build stronger communities, creates jobs, and makes life better for the citizens of Thunder Bay."
Rehabilitation of the Boulevard Lake Dam is part of Thunder Bay's $33 million Community Flood Mitigation Project. Approximately 40 per cent of this Community Flood Mitigation Project is being funded by Infrastructure Canada's Disaster Mitigation and Adaptation Fund.
"The Boulevard Lake Dam has been a part of Thunder Bay's community infrastructure for a century – the $13.2 million in federal funding will help improve floodwater and sewage management, promising a safer, healthier city for all of us," said the Honourable Patty Hajdu, Minister of Indigenous Services and Minister responsible for the Federal Economic Development Agency for Northern Ontario and Member of Parliament for Thunder Bay–Superior North. "I'm glad our government was able to support this rehabilitation and respond to the growing impact of climate change on our community."
The Contractor for the project was Concrete Walls and the design and Contract Administration was completed by JML Engineering Ltd. 
Planning for the project has been underway for years, with the original scope for a walkway widening starting in 2008. Reconstruction of the dam began in June 2020, and was completed at the end of October 2021.
"We would like to thank Thunder Bay residents for their patience and understanding during the project," said Mike Vogrig, Project Engineer. "We hope that residents will enjoy this newly redesigned landmark for years to come."
Featured image: Thunder Bay's Boulevard Lake Dam. (City of Thunder Bay)