The Muskrat Falls Hydroelectric Generating Station, one of several key assets that are part of the Lower Churchill Project, is now complete and has been released to the Newfoundland and Labrador System Operator (NLSO) for service.
The Muskrat Falls Corporation received notice of acceptance of the commissioning certificate by the Independent Engineer, who provides oversight on behalf of the Federal Government, late Thursday, November 25.
While the Labrador-Island Link (LIL) is not yet commissioned, the Muskrat Falls Hydroelectric Generating Station will provide power over LIL throughout this winter as it is available. LIL availability provides additional assurance for customer reliability, even at partial capacity.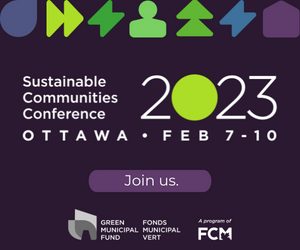 "While we do not require power from Muskrat Falls to serve customers this winter, we will use as much power as possible to reduce the fuel costs at Holyrood and reduce carbon emissions," said Jennifer Williams, president and CEO of Newfoundland Labrador Hydro. "But, there is still more work to be done to conclude all aspects of the project, even as we take this step toward final project completion. We want to see this project complete. Our customers want to see this project complete. We continue to work diligently toward completion of our final milestone throughout the winter."
Hydro continues to work with the Provincial Government to finalize the rate mitigation plan and, together with the Federal Government, to implement the financial restructuring of the project. Electricity customers will not yet see an impact on their bills. "We know customers are concerned about electricity rates," said Williams. "Our priority is to provide safe, reliable service to customers at the lowest possible cost as we manage the provincial electricity system. Customers will not see any rate impacts from Muskrat Falls until sometime into 2022, and rates will not double."
With respect to this coming winter, most annual work plans and winter readiness work is complete with some items remaining to be done by mid-December. "We remain confident in our ability to reliably serve customers this winter with plenty of system reserve available," said Williams.
In total, 48.9 million person hours have been completed on the generating station by hardworking people, the vast majority of which were from this province. "This accomplishment was no small feat," said Williams. "I'd like to thank each and every person that helped bringing us to this moment and for their commitment to doing it safely."
The Lower Churchill Project includes construction of Muskrat Falls, an 824 megawatt (MW) hydroelectric generating facility that will produce 5 Terawatt-hours of energy annually, over 1,600 km of transmission lines across the province, and associated electrical equipment.
Featured image: (Nalcor Energy)