Major upgrades are coming to Holy Rosary High School in Lloydminster, led by Saskatchewan-based Quorex Construction. The $10 million project will feature a new two-storey addition with 16 more classrooms, a resource centre and Practical and Applied Arts space. Lloydminster Catholic School Division will also gain energy efficiencies through the upgrade to the building.
"As the community of Lloydminster grows, so must the schools that support these families," Education Minister Dustin Duncan said. "By providing a modern learning environment for Holy Rosary High School's growing student body, we are creating the climate for a growing Lloydminster and a growing Saskatchewan."
These additions will add approximately 2,100 square metres to the existing school, a little more than the space of an NHL hockey rink. While the school's original capacity accommodated 750 students, the renovations will increase that number to allow for around 1,200 students. The expansion will also include a Dream Catcher Space for Cree language studies and lessons on Indigenous culture. This center is being designed with the help of local Elders and will have independent ventilation to allow for smudge and pipe ceremonies.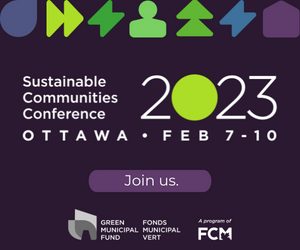 The renovations at Holy Rosary High School are anticipated to be completed in early 2023. They are part of the Government of Saskatchewan's $7.5 billion capital plan to build a strong Saskatchewan and stimulate Saskatchewan's economic recovery.
"The Holy Rosary High School expansion is not just about expanding a building," Lloydminster Catholic School Division Board Chair Paula Scott said. "We are building opportunities for our students, who have shared their hopes and dreams for programming and the space, and a lot of those ideas will be incorporated. The Board of Education is grateful to the Ministry of Education and our community for the support we have received for this project. By expanding the physical space, staff and students can expand on what they can achieve."
Featured image: (Lloydminster Catholic School Division)