The Regional District of Kootenay Boundary (RDKB) has received $46,115,037 from the governments of Canada and British Columbia through the Investing in Canada Infrastructure Program – Green Infrastructure Environmental Quality Stream. The funding will help pay for major upgrades to the Columbia Pollution Control Centre (CPCC) that serves about 13,000 residents in Rossland, Trail, Warfield and in the Electoral Area B/Lower Columbia-Old Glory communities of Oasis and Rivervale.
Funding includes $25,154,800 from the Government of Canada, $20,960,237 from the Government of British Columbia and $16,771,963 from the RDKB for a total of $62,887,000 to upgrade the CPCC from primary to secondary sewage treatment.
"Investments in modernizing wastewater infrastructure create jobs, protect the environment and increase the resilience of communities," said Dominic LeBlanc, Minister of Intergovernmental Affairs, Infrastructure and Communities. "By partnering with British Columbia to make major upgrades to the Columbia Pollution Control Centre, our Government is supporting rural economies while ensuring residents across the Greater Trail Area benefit from improved water quality and healthier local ecosystems."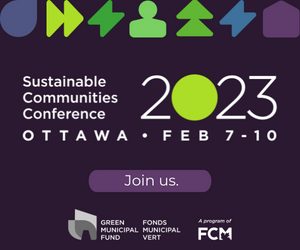 "This sewage treatment facility helps keep our waterways clean and our communities healthy," said Katrine Conroy, MLA for Kootenay West. "I'm proud to work alongside all partners to deliver provincial funding for these upgrades to support the well-being of people in our region and help protect the natural environment."
"On behalf of all thirteen members of our Board of Directors and all our staff who worked diligently on this project for so many years, I want to thank the federal and provincial governments for funding one of the largest and most impactful projects in our region's history. Secondary sewage treatment is vital to the health of the Columbia River ecosystem and to tens of thousands of Indigenous and non-Indigenous people on both sides of the Canada-U.S. border," said RDKB Board Chair Linda Worley.
"This project is a critical component of our region's Liquid Waste Management Plan that took over 14 years to complete. I am extremely thankful to all levels of government for recognizing that investing in wastewater treatment is crucial to rural economic development and to our environmental health," said Robert Cacchioni, chair of the RDKB's Utilities Committee and Liquid Waste Management Plan (LWMP) Steering Committee.
CPCC upgrades will improve wastewater treatment by adding new headworks facilities, new primary and secondary treatment systems, a new ultraviolet disinfection system, upgraded biosolids handling, and an effluent heat-recovery and reclaimed water system.
The project will also create local jobs, spending and an economic boost for the Greater Trail area during and after construction and provide much-needed infrastructure to allow for future development in the region, while lowering the RDKB's greenhouse gas emissions and improving water quality.
The project was led by LWMP Steering Committee members from the cities of Trail and Rossland, the Village of Warfield and Electoral Area B/Lower Columbia-Old Glory. The Committee consulted with residents, First Nations and a wide range of stakeholders to develop the project.
Featured image: Columbia Pollution Control Centre (Regional District of Kootenay Boundary)