Progress has been made at the Rutherford Road grade separation, near GO Transit's Rutherford GO Station, with the north side of the underpass now open to westbound traffic.
As construction moves into the home stretch, customers will soon see the completion of the new road, pedestrian paths and more.
Once the underpass is complete later this year, cars won't have to wait for trains to pass anymore.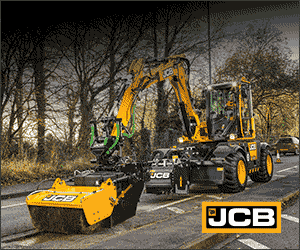 The underpass is part of major upgrades at Rutherford GO Station and key to unlocking future service increases on the Barrie rail line. The underpass allows cars to drive under trains traveling above and helps bring two-way, all-day GO train service one step closer to York Region.
Eastbound traffic will remain on the diversion road and will be rerouted to the underpass soon. Crews continue to work on light pole installation, road paving activities as well as the construction of the new multi-use path and bus loop.
The underpass will reduce congestion, decrease travel times, and improve pedestrian safety in the area. Once complete, the capacity for this stretch of Rutherford Road will increase with a total of three lanes in each direction.
Here's a look at the project benefits:
A new second track and platform to accommodate more frequent Barrie line service in both directions
Renovated platforms with canopies will connect to the new parking structure
New elevators on both platforms will connect to the pedestrian tunnel
Better pedestrian and cyclist connectivity, including a pedestrian bridge over Rutherford Road, and dedicated bike lanes on Rutherford Road
Separation of the tracks from Rutherford Road to eliminate the need for traffic to wait for a train to pass
A parking structure will add approximately 1,200 net new spaces and will connect to the new station building
100 new secure bike parking spaces
An upgraded bus loop and Passenger Pick Up and Drop Off (Kiss & Ride)
Featured image: A look at paving and line painting in preparation for westbound traffic change when the north side of the Rutherford Road underpass opens. (Metrolinx photo)