Lakeridge Health, Infrastructure Ontario, and PCL Construction celebrated a culmination of milestone events for Lakeridge Gardens, the new long-term care home located next to Ajax Pickering Hospital.
On March 2, Lakeridge Health, PCL Construction, and Infrastructure Ontario marked 'substantial performance.' A major accomplishment, substantial performance signifies the completion of all major construction and that the home's keys have been handed over to Lakeridge Health to operate.
"Lakeridge Gardens' progress over the last year, and especially in the last few weeks, has been a remarkable achievement," said Cynthia Davis, president and CEO of Lakeridge Health. "Our partnerships with PCL Construction, Infrastructure Ontario, local and provincial governments, the Durham Region community, and countless other skilled workers, tradespeople, and team members made this possible."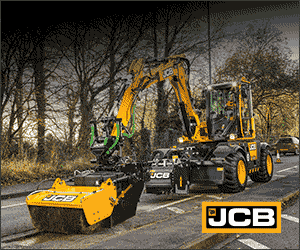 "Collaboration is key to success on any project, but the outcomes achieved on the Lakeridge Health Accelerated Build project truly personify what strong partnerships can achieve," said Marc Pascoli, vice president and District Manager, PCL Constructors Canada Inc. "On behalf of PCL and our partners, we'd like to extend a sincere thank you to the Province of Ontario, Infrastructure Ontario and Lakeridge Health for entrusting us to deliver your vision. To our design and construction partners who worked tirelessly throughout the COVID-19 pandemic to provide long-term care residents with a modern, comfortable, and safe place to call home, thank you for stepping up to the challenge with us. The successful outcome on this project is only possible thanks to the dedicated efforts of every individual who committed to the goal of delivering Ontario's first Accelerated Build project in only 13 months, as promised."
Together through a shared vision, substantial performance was achieved bringing 320 long-term care beds to the Durham Region years faster than a traditional build.
"We are deeply privileged to have worked with partners to create the accelerated build program in order to quickly deliver much needed long-term care infrastructure," said Michael Lindsay, President and CEO, Infrastructure Ontario. "Through a range of accelerated measures such as modular construction, rapid procurement and the use of hospital lands, we have been able to successfully build this facility faster than the traditional timeline. This project is a resonant example of what can be achieved when innovation, modern solutions, and great partnerships come together."
Featured image: (PCL Construction)