The Ontario government announced it has awarded a contract to design and build a bridge crossing for the Bradford Bypass, a new four-lane freeway, connecting Highway 400 and Highway 404 in Simcoe County and York Region.
Brennan Paving & Construction Ltd. is the successful bidder to design and construct the new bridge which will allow County of Simcoe Road 4 (Yonge Street) between 8th Line and 9th Line to cross over the future Bradford Bypass. The project will also include widening County Road 4 from two to four lanes.
"Awarding the contract to build the bridge for the Bradford Bypass brings us another step closer to getting shovels into the ground on this critical project – one that local communities have been asking to get built for decades," said Caroline Mulroney, Minister of Transportation.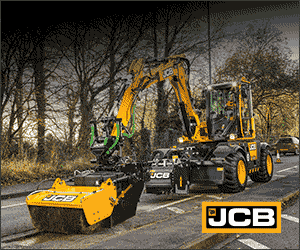 "The Bradford Bypass will unlock employment lands and lock in Bradford's urban boundary, ensuring that we grow in a smart, sustainable, compound way," said Rob Keffer, Mayor of Bradford West Gwillimbury.
To continue advancing progress between the Bradford Bypass project and the County of Simcoe's planned expansion work on County Road 4, an agreement has been signed to better coordinate the construction approach, which will save taxpayer dollars, avoid throw-away costs, optimize the work required to improve local gridlock and reduce the risk of construction delays.
Construction on the new bridge is expected to begin in late 2022 with an expected completion date by late fall 2024.
"The Bradford Bypass is integral to managing the growth that has already occurred in our region, and will allow us to dramatically improve downtown Bradford into a pedestrianized shopping and dining district," said Councillor Jonathan Scott, chair of the Downtown Bradford Revitalization Committee.
Featured image: (Government of Ontario)