Metrolinx and Infrastructure Ontario have executed an agreement with ONxpress Transportation Partners (ONxpress) to enter the Development Phase of the On-Corridor Works project – the largest project in Metrolinx's GO Rail Expansion program.
Unprecedented in its scale and complexity, this multi-billion dollar capital program will transform the regional rail network with electrification, more frequent service, shorter journey times and a more modernized system for the Greater Toronto and Hamilton Region.
ONxpress is comprised of leading Canadian and international companies with the expertise to deliver a complex regional rail project: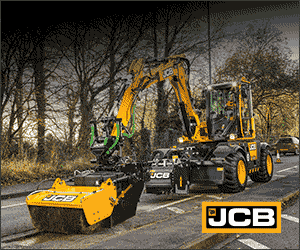 Applicant Lead: Aecon Concessions, a division of Aecon Construction Group Inc., ALSTOM Holdings SA, FCC Construccion S.A., Deutsche Bahn International Operations GmbH
Systems and Integration Team: ALSTOM Transport Canada Inc.
Construction, Design and Engineering Team: Aecon Infrastructure Management Inc., ALSTOM Transport Canada Inc., FCC Construccion S.A., WSP Canada Inc., Hatch Corporation,
Fixed Infrastructure Maintenance Team: Deutsche Bahn International Operations GmbH, Aecon O&M, a division of Aecon Construction Group Inc.
Operator Team: Deutsche Bahn International Operations GmbH, Aecon O&M, a division of Aecon Construction Group Inc.
"Aecon is purpose-built with the multidisciplinary expertise, preeminent execution capabilities and sophisticated processes to build and operate projects of this magnitude and we look forward to working with Infrastructure Ontario, Metrolinx and our partners to deliver this unprecedented and sustainable project," said Jean-Louis Servranckx, president and CEO, Aecon Group Inc.
"Through our expertise in delivering complex infrastructure solutions, we are primed to deliver this world-class project to modernize operations and service across the GO Rail network," said Steve Nackan, Executive Vice President and President, Aecon Concessions.
"This project will transform GO Rail from a peak period commuter service to an all-day, frequent metro-style service, operating in both directions and provide significant improvements to rail service in the Greater Toronto-Hamilton Area. This represents another opportunity for us to showcase our ability to provide sustainable, Future Ready solutions for our clients," said Joe Sframeli, business line executive, Transportation and Infrastructure, WSP in Canada.
The GO Expansion On-Corridor Works package is a single, innovative, fully-integrated contract to run more and better service for the regional GO rail system. ONxpress is responsible for designing, building, operating and maintaining all GO Rail infrastructure and trains for 25 years. This includes all works that facilitate train service, such as track, civil infrastructure, signalling, electrification infrastructure and electric vehicles, as well as the operations and maintenance of the GO rail network:
Operation of train services including train crewing
Timetable planning and train control for all operators across the GO-owned network
Design, construction, integration of the railway corridor (civil infrastructure, tracks, systems, signaling, etc.)
Maintenance and rehabilitation of new railway corridor assets and select existing railway corridor assets
Maintenance, servicing and cleaning of all rolling stock and, if required, procurement of new electric vehicles
Construction of new maintenance and train storage and/or layover facilities
Reconstruction of Union Station track and platforms
Compliance with Metrolinx safety, security and emergency management policies
The goal is to deliver 15-minute or better, all-day service on the core GO Transit lines – Lakeshore West, Kitchener, Barrie, Stouffville, and Lakeshore East lines – to transform the way this region will move and to make it easier for customers to get to where they need to go.
As On-Corridor Works is a complex regional project with multiple external interfaces, stakeholders, utility and operational elements, it is being delivered as a Progressive DBOM (design-build-operate-maintain) model.
In a Progressive model, the project features a collaborative approach between the project owner and the contracting partner. Before the project's contractual schedule and price can be finalized, the parties will enter a Development Phase – a multi-stage design process, whereby Metrolinx as project owner, and ONxpress as contracting partner, work closely together to finalize the scope, risk allocation and pricing of various elements of the project.
"Over the last two years, Infrastructure Ontario and Metrolinx have adapted our contracting approach for these important On-Corridor works," said Michael Lindsay, president and CEO of Infrastructure Ontario. "The result is the awarding of a contract that will allow us to work collaboratively with our partners to implement an expanded and modernized GO transit system in the Greater Toronto and Hamilton Area that meets our future transportation needs."
The magnitude of On-Corridor Works requires a two-year Development Phase to progress the design and construction of any early works for the project. Contract cost and schedule will be shared publicly once this phase is completed in 2024.
"The GO Expansion program is the backbone of a historic investment in transit, connecting new subways, new light rail lines and local transit into a tightly integrated regional network," said Phil Verster, president and CEO of Metrolinx. "This and more will be delivered by the ONxpress team, who proposed service levels that far surpass our GO Expansion full business case and will transform GO Transit into a world class transit system to move the region like never before."
Featured image: (Metrolinx)