SNC-Lavalin Group's Candu Energy Inc. announced it has been selected to provide integration engineering support to GE Steam Power Canada (GE) for turbine generator refurbishment work on Units 1, 2, and 4 at Ontario Power Generation's (OPG) Darlington Nuclear Generating Station.
The approximately $20 million contract runs until 2026, and includes support during installation, commissioning, and closeout work. As part of the Darlington Refurbishment Project, the turbine generator refurbishment will allow Darlington to deliver clean, dependable power to Ontario homes and businesses until 2055.
"This win is an endorsement by the industry that our full lifecycle expertise in nuclear is market-leading," said Ian L. Edwards, president and CEO, SNC-Lavalin. "This refurbishment work will allow Darlington to supply low-carbon electricity to Ontario for an additional 30 years. As we've emphasized in our Engineering Net Zero blueprint, nuclear power must play a key role in Canada to attaining its carbon reduction objectives. Our continued involvement on this project in support of decarbonized energy is well aligned with SNC-Lavalin's corporate purpose; to engineer a better future for our planet and its people."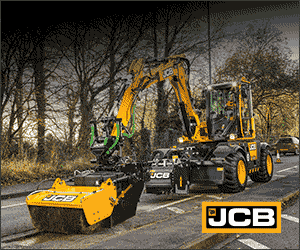 As part of the project, the steam turbine generators and associated auxiliary and control systems are being refurbished with technology upgrades. SNC-Lavalin will provide design, integration, and engineering execution services to GE in the refurbishment of the turbine generators.
"We have a track record of delivering results safely, on time, and on budget," said Joe St. Julian, president, Nuclear, SNC-Lavalin. "Darlington's Refurbishment Project will continue to benefit from SNC-Lavalin's in-depth knowledge of OPG's processes and operating model, our relationships with various project stakeholders, and our extensive familiarity with existing systems as well as new equipment at Darlington. Most importantly, results will be maximized as we deploy best practices from the Unit 3 turbine generator refurbishment to Units 1, 2 and 4."
"Our success to date on the Darlington Refurbishment Project is owed in part to having strong vendor partners with the same rigorous commitment to safety and quality as we have at OPG," said Subo Sinnathamby, OPG SVP, Nuclear Refurbishment. "This collaborative approach, building on our learnings from previous unit refurbishments, is critical to our success on the project, which will allow Darlington Nuclear Generating Station to provide 30 additional years of clean, reliable baseload power for Ontarians."
Featured image: Darlington Nuclear Generating Station, Bowmanville, Ontario. (OPG)