Construction on the expansion and modernization of the St. Boniface Hospital emergency department has officially started following strategic design planning, community and stakeholder consultations and preliminary demolition work.
"Our government is committed to strengthening health care for all Manitobans and ensuring the system that can operate more efficiently with a focus on improving patient care and reducing provincial wait times," said Premier Heather Stefanson. "St. Boniface Hospital is an essential part of the health system and today's announcement will strengthen its critical role in meeting the needs of the communities that it serves and the dedicated staff on the front line that work to care for those in need."
The new emergency department's state-of-the-art design was strategically developed to: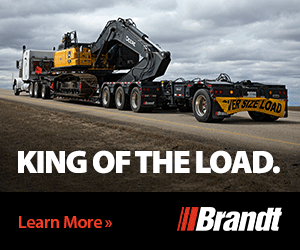 reduce wait times and the length of stay in the emergency department;
improve patient and staff experiences; and
maximize functionality and flexibility, with expanded space for increased number patients.
"Our government remains fundamentally committed to providing safe, high-quality health care for Manitobans," said Health Minister Audrey Gordon. "The redevelopment plans, tripling the size of the current emergency department, were formulated in consultation with stakeholders after a comprehensive review of operational data, patient demographics, volume projections and current processes and resources."
In 2019, there were nearly 48,000 emergency department visits to St. Boniface Hospital. Based on population growth and age projections, the minister noted the facility is expected to accommodate 55,000 annual visits at its opening, scheduled for the fall of 2025. With this expansion, Gordon said the emergency department will be able to continue providing safe, high-quality care to patients in the future, as annual visits are projected to grow to an estimated 70,000 to 75,000 by 2039.
"The St. Boniface Hospital emergency department is critically important in the delivery of emergency medicine services in Winnipeg and our regional health system as a whole," said Mike Nader, president and CEO, Winnipeg Regional Health Authority. "This project will create a modernized environment in which staff can continue to deliver, and patients can access, the best care possible."
The $141-million project will renovate 18,600 square feet of existing space and add 86,200 square feet in new construction. The inclusive, barrier-free facility will have numerous features that improve patient care:
an expanded waiting room and triage area,
an expanded central resuscitation area,
a dedicated diagnostic imaging suite with a new CT scanner and X-ray machines,
private exam rooms in treatment areas,
a dedicated mental health treatment area,
a dedicated ambulance entrance and parking bay for 10 ambulances,
a new covered south entrance to reduce congestion,
an improved south parking lot, and
a public-use outdoor garden space.
"The staff and physicians who work in the St. Boniface emergency department are truly dedicated professionals, but we know they have been working in an ageing environment that needed to be upgraded," said Nicole Aminot, interim president and CEO, St. Boniface Hospital.
"Time and again, our community and our donors have shown us they will rally for an important cause to make life-changing advancements for patients at the hospital," said Karen Fowler, president and CEO, St. Boniface Hospital Foundation. "And so, I am proud to invite our entire community to join the foundation in making a $10-million investment in this project to elevate the standard of emergency care at St. Boniface."
Featured image: (St. Boniface Hospital)