The City of Ottawa celebrated the start of track installation on the O-Train East Extension – a significant progress milestone for the Stage 2 LRT.
"Stage 2 LRT will forever change the way we move around Ottawa by extending the benefits of the O-Train network farther south, east and west," said Jim Watson, Mayor, City of Ottawa. "The new O-Train East Extension will be a simple and convenient travel option for residents in Ottawa's rapidly growing eastern communities. It will also provide transit improvements to major centres of employment, shopping and education and improve connectivity to encourage more active transportation."
The O-Train East Extension will travel mainly within the OR 174 median, between Blair Road and Trim Road, adding 12.5 kilometres of new rail and five new stations. The extension connects 95 percent of residents in the communities of Orléans, Blackburn Hamlet and Beacon Hill within five kilometres of rail.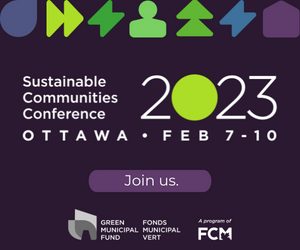 "Ensuring Canadians have access to safe and efficient public transit is a priority for our Government," said Mona Fortier, president of the Treasury Board. "The O-Train East Extension will cut pollution and transform transit service for thousands of residents in Ottawa's east end, making their trips to work, to school and across the city easier, greener and faster."
Construction on the O-Train East Extension is well underway, and all 25 kilometres of track installation will be complete by the end of 2022. A 240-metre test track west of Jeanne d'Arc was installed in December 2021, and the main line track installation began in April, near the future Jeanne d'Arc Station. Construction of all O-Train East Extension stations are in progress.
Stage 2 LRT will transform travel in Ottawa as it expands the reach, comfort and convenience of light rail transit. It will connect communities, as well as Ottawa's major employment centres, postsecondary institutions, shopping and recreation destinations, and arts and culture hot spots. When Stage 2 is complete, LRT will ultimately be capable of carrying 24,000 people per direction per hour at peak capacity. The O-Train network will relieve congestion, reducing approximately one sixth of Ottawa's total vehicle kilometres travelled and save commuters time and money. The project will also reduce greenhouse gases by 110,000 tonnes and contaminants such as carbon monoxide, nitrous oxides and sulphur oxides by 3,000 tonnes over a 25-year period.
The Stage 2 Light Rail Transit Project is a $4.66 billion project, jointly funded by the Government of Canada, the Province of Ontario and the City of Ottawa. Stage 2 supports healthy transportation, gives residents more options for how they move around, including biking to destinations. Ottawa is integrating the city's pathway network with all light rail developments in support of mixed-mode travel.
O-Train East Extension quick facts:
Approximately 32,000 concrete ties across 12.5 kms of the O-Train East Extension will be installed.
Concrete ties are installed as they get delivered. Each tie weighs 600 pounds.
Approximately 90,000 tonnes of ballast will be installed. Ballast is composed of granite rock that comes from Wakefield, Quebec.
Steel clips are set in place by specialized temper machinery.
Crews will begin installation between Montréal and Jeanne d'Arc stations and continue west. Final installation will be from Blair Station to Montréal Station.
Featured image: (City of Ottawa)