Public Services and Procurement announced that Zeidler Architecture Inc. (Toronto, Canada), in association with David Chipperfield Architects (London, United Kingdom), was selected as the winning team in the Architectural Design Competition for the redevelopment of Block 2. Block 2 is the city block directly facing Parliament Hill in downtown Ottawa. It is bounded by Metcalfe, Wellington, O'Connor and Sparks streets.
The winning design concept, chosen by an independent jury, best responded to the complex and historical considerations of the area. Block 2 sits at the heart of Canada's Parliamentary Precinct and brings together the past, present and future, mixing heritage-designated buildings with modern landscaped courtyards and a public square facing the Peace Tower. The design concept also demonstrates a high level of respect for and understanding of the significance of a future Indigenous Peoples' Space, which will be located in the centre of Block 2.
"Thank you to all of the design teams that submitted extraordinary design options. The redevelopment of Block 2 will transform this mix of aging buildings into modern, inclusive, sustainable, secure and accessible accommodations for the Parliament of Canada,"said Filomena Tassi, Minister of Public Services and Procurement. "I truly hope that all Canadians will be able to visit and experience the chosen design, for years to come."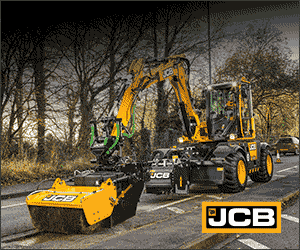 The redevelopment of Block 2 will bring a new vitality to Canada's Parliamentary Precinct. This work will transform a mix of functionally obsolete buildings into an innovative complex that will meet the needs of a 21st-century parliamentary democracy in a way that respects our past while also embracing our future. Public Services and Procurement Canada (PSPC) will now enter into negotiations with the Zeidler/Chipperfield team to establish a contract so that the design concept can be further refined in anticipation of construction beginning in 18 to 24 months.
Taking second place in the competition was NEUF Architects (Ottawa, Canada), in joint venture with Renzo Piano Building Workshop (Paris, France), and Watson MacEwen Teramura Architects (Ottawa, Canada), in joint venture with Behnisch Architekten (Boston, United States), was the third-place team.
"Competitions help to generate new ideas, drive innovation and build public interest," said Anthony Housefather, Parliamentary Secretary to the Minister of Public Services and Procurement and Member of the Jury for the Architectural Design Competition. "I'd like to thank my fellow members of the jury for their incredible insight and thoughtful deliberation throughout this design competition. The members represented a great scope of domestic and international expertise, reflecting Canada's rich diversity and the experiences of Indigenous Peoples. I would like to extend my congratulations to the Zeidler/Chipperfield team on winning first place in this competition."
Featured image: (Public Services and Procurement Canada)