Westbridge Renewable Energy Corporation announced the expansion of the Sunnynook Project, one of the Company's most advanced projects under development in Alberta, Canada. The project solar PV capacity is being increased from 236MWp to 330MWp with the expansion of the project site area.
The Sunnynook Solar PV capacity expansion + BESS power plant is significant as it increases the power plant contribution to help Alberta achieve its decarbonization objectives, enables the project to deliver carbon-free electricity from 44,000 to 62,000 households, and adds more potential sale value of the project.
The Sunnynook Project has advanced to Stage 3 of the Alberta Electric System Operator ("AESO") interconnection process. Westbridge has received the Referral Letter from Alberta Environment and Parks ("AEP"), and is working to submit the application for construction and operation of the Solar PV + BESS plant to Alberta Utility Commission ("AUC") within Q1 2023.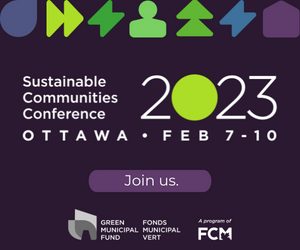 "The Sunnynook expansion adds significant potential value to this asset as we prepare our application for AUC approval. Westbridge is committed to originating and acquiring high-quality renewable projects that will meet the demand for utility-scale renewable energy in Alberta," said Francesco Paolo Cardi, vice president of Development, Westbridge Renewable.
Westbridge Renewable capacity pipeline now totals 1,379 MWp Solar PV and 553 MW / 1,106 MW BESS.
The Georgetown, Sunnynook, Dolcy and Eastervale assets compose Westbridge Renewable's Canadian solar portfolio, located in southern and central Alberta, with a total Solar PV capacity of 1,158 MWp and BESS of 500 MW / 1 GWh. Westbridge says it is progressing on the development of the projects and expects them to be shovel-ready by 2023, 2024 and 2025, respectively.
Featured image: Photo by American Public Power Association