The Government of Yukon and the Teslin Tlingit Council (TTC) have signed a project charter for the Nisutlin Bay Bridge, a critical link along the Alaska Highway.
Through the agreement the two governments will work together as partners to construct a safer, more reliable, more sustainable structure that can accommodate increases in traffic while also improving access for pedestrians and cyclists. In addition to providing an improved link across Nisutlin Bay, a key gateway to the Yukon, the project charter aims to minimize disruptions for the community during construction and maximize economic benefits for local residents.
"This agreement is a testament to working together in the spirit of reconciliation," said Minister of Highways and Public Works Richard Mostyn. "Our partnership with the Teslin Tlingit Council will create jobs and economic benefits for the Village of Teslin while ensuring a safe bridge for all. The Government of Yukon is committed to collaborating with First Nations to build healthy, vibrant, sustainable communities."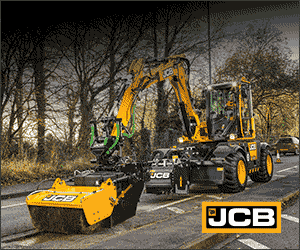 Together, the Government of Yukon and Teslin Tlingit Council will embark on the procurement planning for the project, followed by the development of an implementation plan that will include the details of the procurement strategy and specify the approach that will be used to deliver the project. The tender for the project is scheduled to go out in 2020 with construction anticipated to be completed by the end of 2023. Funding for the project will come in part from the Small Communities Fund portion of the federal government's New Building Canada Fund.
The Yukon government met with the Teslin Tlingit Council and Village of Teslin's Joint Council in November 2018 to discuss cost-benefit analysis options for replacing or rehabilitating the bridge.
The Nisutlin Bay Bridge redevelopment project is identified in the Government of Yukon's Five-Year Capital Plan included in the 2019-20 Budget.
The current structure is 584 meters long with seven 76-meter through-truss spans and two 21-meter approach spans. The Nisutlin Bay Bridge was built in 1953 by the Department of National Defence.