Arup announced it has been selected as the Technical Advisor on Metrolinx's massive commuter rail project. The project will transform the rail network and introduce new electric trains along core segments of the network in the Greater Toronto and Hamilton area (GTHA), as GO Transit moves to add two-way, all-day GO train service to fast-growing cities and towns outside the Toronto core.
The project will significantly expand service for commuters in the GTHA, by adding regular service outside of peak travel hours, moving from 3,500 weekly trips to more than 10,000 as it electrifies a large portion of the GO Network. The multi-phase project, delivered under a Progressive Design-Build-Operate-Maintain procurement model, is now in a two-year development phase.
An Arup-led team, including subconsultants AECOM, Egis, and Network Rail, supports Metrolinx's Technical Management Office as they map out the transformation of one of North America's largest commuter rail systems.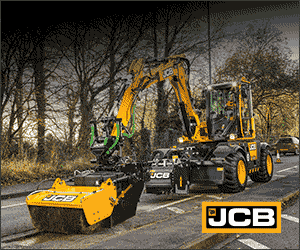 The GO Expansion On-Corridor Works (OnCorr) project (No. 2 on ReNew Canada's Top100 Projects report) is the largest capital infrastructure project in the GO Expansion program. OnCorr includes all works to facilitate a significant expansion of train service, including train infrastructure, train fleet, civil works, signaling, electrification, network control, communication systems, and fleet procurement, as well as the operations and maintenance of the GO Transit rail network. One of the first stages of the project will involve the reconfiguration of tracks and platforms at Union Station, as trains continue to run.
"Arup's passenger rail experience expertise on more than 35 rail systems in Europe, Australia, New Zealand and Asia will be especially relevant to guide this project." Arup played a key role in the newly opened Elizabeth line in London, which was designed as an electrified system to provide a lower carbon footprint and faster service," said Peter Guest, Arup's Americas Rail Business Leader.
Currently, only about one per cent of North America's rail networks are electrified, in contrast to Europe, where more than 60 per cent of commuter rail lines are electric.
"The key for a project of this size is to take an intensely collaborative approach. Together with all partners on the GO Expansion Program, we have begun to implement Metrolinx's goal to deliver service every 15 minutes or better on core segments of the network, in both directions, all day," said Sean Meadows, Arup's Canada leader.
Featured image: Toronto's Union Station. (Metrolinx photo)