The government of British Columbia announced that people in communities throughout the province will have more opportunities to choose walking, biking and other sustainable travel options as this year's Active Transportation Infrastructure Grants program opens for applications.
"Strong and accessible connections are a cornerstone of healthy and thriving communities," said Rob Fleming, Minister of Transportation and Infrastructure. "As a result of our investments in this program, more people are choosing active transportation for recreation, and to get to work and school. This supports our CleanBC goals and creates economic opportunities across the province."
In addition to building active transportation improvements into new provincial infrastructure, the Province is investing $60 million in community-led active transportation infrastructure projects through the Active Transportation Grants Program during the next three years.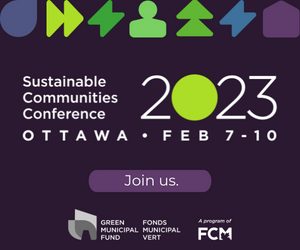 "Safe, active infrastructure in communities all across the province means that people have more choices about the way they choose to travel," said Bowinn Ma, Minister of State for Infrastructure. "Enabling more trips to be taken by bike or on foot helps us drive down transportation greenhouse gas emissions while improving the physical and mental well-being of people and families in British Columbia."
Through the program, the Province partners with Indigenous, local and regional governments to make cost-sharing investments of up to $500,000 in infrastructure, including enhanced sidewalk safety, protected bike lanes and multi-use paths, and end-of-trip connections to public transit, employment, schools and other services.
The application period for this year's program opened Sept. 6, 2022, and will remain open until Oct. 21, 2022.
"B.C. communities are upgrading and expanding travel options designed for those who walk or ride," said Laurey Anne Roodenburg, City of Quesnel councillor and president of the Union of B.C. Municipalities. "These investments strengthen community health, ease congestion and support low-carbon travel. I appreciate the provincial commitment to this much-needed program."
The Province has increased funding for this program to $20 million in 2022. This boost will help more shovel-ready active transportation projects in B.C. cross the finish line, such as the Westbank First Nation's Old Okanagan Highway/Louie Drive Sidewalk project, which built bike lanes, a new sidewalk and added new lighting to increase safety for pedestrians in 2020.
"The completion of the Old Okanagan Highway/Louie Drive Sidewalk project was an important step our community took to continue promoting healthier living, active lifestyles, and safe travel for our members, residents and visitors," said Andrea Alexander, Westbank First Nation councillor. "People are choosing to ride bikes or walk now instead of driving cars, helping to keep our air clean and our carbon output down. We are grateful to have had the Province as a partner for this important project."
Featured image: (BC Ministry of Transportation and Infrastructure)