The Province of British Columbia is taking the next step forward in relieving traffic congestion around Steveston Interchange by selecting three bidding teams to participate in the competitive selection process to design and construct the new interchange.
This project will improve connections for vehicles, transit users, pedestrians and cyclists in advance of the new eight-lane George Massey Tunnel being in place.
The three teams invited to participate in the request for proposals (RFP) are, in alphabetical order: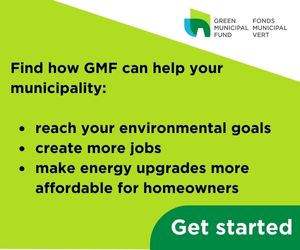 Aecon|NorLand General Partnership
Aecon Constructors, a division of Aecon Construction Group Inc.; NorLand Projects Limited; Parsons Inc.; and Wood Canada Limited.
Cascade Coast Infrastructure Group
Eurovia British Columbia Inc.; Ledcor Mining Ltd.; and McElhanney Engineering Services Ltd.
Flatiron Constructors Canada Limited
Flatiron Constructors Canada Limited; and Urban Systems Ltd.
The RFP for the Steveston Interchange replacement will close in early 2022. The contract is expected to be awarded in spring 2022.
A new Steveston Interchange will improve safety and mobility on Highway 99 with enhanced ramp connections, as well as for east-west traffic along Steveston Highway. Travel time and reliability will be improved at the northbound off-ramp to Steveston Highway and for westbound through traffic along Steveston Highway, making it easier for people to get where they are going.
Once the new tunnel is in place, travel time and reliability will be improved for traffic headed from Steveston Highway into the tunnel, further reducing congestion at the Steveston Interchange. The new interchange will also improve access to transit stops and pedestrian and cycling connections across Highway 99.
Contracts have recently been awarded for new bus-on-shoulder lanes on Highway 99 south of the George Massey Tunnel, a new bus connection from Bridgeport Road to Highway 99 and cycling infrastructure improvements at Highway 17A.
These corridor improvements, including the new Steveston Interchange, are valued at $137 million. They are components of the George Massey Crossing Program and will be delivered in advance of the new eight-lane tunnel.
The Steveston Interchange project is funded by the Province of B.C., and the Transportation Investment Corporation will lead the delivery of the new interchange on behalf of the Ministry of Transportation and Infrastructure.
Featured image: BC Ministry of Transportation and Infrastructure