Women in the Lower Mainland will get training and work experience in the road-building industry, giving them opportunities for job success and improved lives, thanks to more than $370,000 in provincial government funding.
"This program gives women the training, skills and confidence they need to find and keep jobs in non-traditional career paths," said Lisa Beare, MLA for Maple Ridge-Pitt Meadows. "Having meaningful work helps people improve their quality of life by connecting them to their community and providing new and exciting opportunities."
YWCA Metro Vancouver (YWCA), in partnership with the International Union of Operating Engineers (IUOE) Local 115, is delivering the 25-week YWCA Breaking Ground Heavy Equipment Operator Training and Employment Program for Women.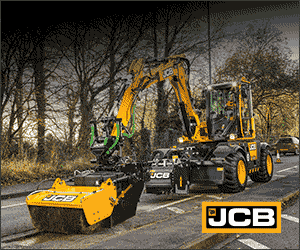 "B.C.'s Labour Market forecasts more than 4,000 construction and labourer job openings across our province in the next 10 years," said Bob D'Eith, MLA for Maple Ridge-Mission. "This WorkBC Community and Employer Partnerships training program for women will provide graduates a great entry point into B.C.'s road-building industry and support them on the path to a rewarding long-term career."
Participants' training includes road building, heavy equipment operation, heavy construction, on-the-job work experience with an IUOE Local 115 signatory employer, personalized job placement and follow-up support with a YWCA job coach.
"YWCA Breaking Ground will help address a major gap in B.C.'s skilled trades sector. This program is about providing skilled workers directly to a sector that needs them, while empowering women with the tools and training they need to start a rewarding career," said Tina Hurd, program manager, YWCA Breaking Ground.
The Breaking Ground Heavy Equipment Operator Project Based Labour Market Training project is recruiting for the Feb. 24, 2020 start date in Maple Ridge. There are spaces for 10 participants. Anyone interested in applying or learning more can contact their local WorkBC Centre or visit: www.ywcajobseeker.org/breaking-ground
The Ministry of Social Development and Poverty Reduction is providing $373,243 through the Project Based Labour Market Training stream of the Community and Employer Partnerships (CEP) program. CEP's goal is to increase employment and work experience opportunities in communities throughout B.C.