The B.C. Ministry of Transportation and Infrastructure announced that a new wildlife overpass south of Radium Hot Springs will reduce vehicle collisions with bighorn sheep, making that stretch of Highway 93/95 safer for residents and other highway users while protecting the iconic local bighorn sheep herd.
The Radium Wildlife Overpass will cross the highway near Mile Hill, a location chosen through collaboration between the Ministry, the Ministry of Forests, the Village of Radium Hot Springs and Parks Canada. The project includes approximately six kilometres of wildlife fencing and gates that will guide animals to the overpass and safely over the highway. The project will be going to tender in the coming weeks.
"It's vital that we keep people safe and protect these animals that are so critical to regional biodiversity," said Rob Fleming, Minister of Transportation and Infrastructure. "With the help of our partners, this new overpass will support safe passage for the bighorn sheep, protecting this herd that is so important to local First Nations and all the people of the East Kootenays."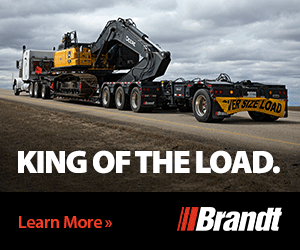 Project partners include Parks Canada, the Village of Radium Hot Springs, Teck Resources Ltd., the Habitat Conservation Trust Foundation, the Ktunaxa Nation Council and the Shuswap Band. Construction on the project is anticipated to begin in July.
"We get meaningful, on-the-ground results through effective collaboration between different levels of government, Indigenous partners, experts and stakeholders. Not only will this wildlife overpass support the security of road users, it will also play a crucial role in biodiversity conservation by allowing wildlife to flow freely across large landscapes. Real actions like the building of this overpass will help maintain and restore ecological connectivity across Canada, for the benefit of diverse species and all Canadians," said Steven Guilbeault, federal Minister of Environment and Climate Change and Minister responsible for Parks Canada.
Other recent efforts to reduce collisions include prominent wildlife signage, flashing LED warning signs indicating the presence of sheep, and a message sign highlighting changes in sheep activity. The speed limit was also temporarily reduced in the Mile Hill area to 70 kilometres per hour. Ministry staff have worked with the Shuswap First Nation and Ktunaxa Nation to provide monitoring of the herd.
"Bighorn sheep are iconic to the Village of Radium Hot Springs, and it is exciting to see the wildlife overpass built. When it is completed, the overpass will protect sheep, other wildlife, as well as motorists on Highway 93/95 – the main highway through the Columbia Valley and a significant wildlife corridor between the Rocky Mountains and the Columbia Wetlands," said Mike Gray, mayor, Radium Hot Springs.
Featured image: (BC Ministry of Transportation and Infrastructure)