The Government of Manitoba announced that Provincial Road (PR) 433 in the Lac du Bonnet area will undergo major improvements as part of the government's multi-year Infrastructure Investment Strategy.
"The Rural Municipality of Lac du Bonnet is a thriving hub of business and community and welcomes many Manitobans to experience the outdoors each year, particularly in the summer," said Transportation and Infrastructure Minister Doyle Piwniuk. "This major investment in Provincial Road 433 will ensure those travelling in the area, including business and recreational travellers, have a safe and convenient access route through Lac du Bonnet."
The investment in PR 433 (Lee River Road) to the Cape Coppermine development will be a major reconstruction project to upgrade the gravel road to an asphalt surface. The total project cost is estimated at $16 million. Initial design work is scheduled for 2023-24, with construction planned to commence once design work has been completed, the minister said.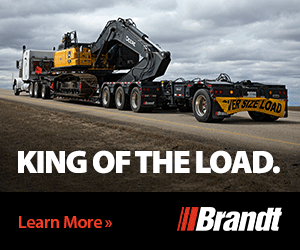 "PR 433 is in dire need of an upgrade and this project was in the making for many years. The nearby Cape Coppermine has seen exceptional growth in the past two years and 60 per cent of our residents reside in this beautiful area," said Reeve Loren Schinkel, Rural Municipality of Lac du Bonnet. "Additionally, the road services the pristine Granite Hills Golf Course, so this announcement will be well received by our residents and business owners and will certainly provide economic benefits to our area. Thank you to the Manitoba government for its commitment to enhancing regional infrastructure and we look forward to the completion of this important provincial initiative."
Featured image: (Government of Manitoba)