Bruce Power has signed a key contract for its Major Component Replacement (MCR) Project with the Shoreline Power Group consortium, which will be responsible for successfully executing the heart of the company's multi-year Life-Extension program, which started in 2016 and remains on-time and on-budget.
Starting immediately, the Shoreline Power Group – a consortium of Aecon, AECOM, and SNC-Lavalin – will begin to mobilize for the heart of the MCR project known as the reactor retube, which will commence with Unit 6 in January 2020. Through demonstrated success, the contract has the potential to expand to reactor retubes on Units 3,4,5,7, and 8 as well. This will create and sustain an average of 825 jobs annually – with a peak of 1,500 – directly and indirectly, over the next 15 years in Grey, Bruce, and Huron counties, and throughout Ontario.
"As Canada's largest Public-Private Partnership, Bruce Power will continue to meet all investment requirements related to this multi-year program and, through continued strong and efficient performance, will provide low-cost power to the province through 2064," said Mike Rencheck, Bruce Power's President and CEO. "We are making this key contract award today with the confidence that the members of the Shoreline Power Group have demonstrated the experience, commitment, and dedication to safety, quality, productivity, and innovation to enable us to keep our Life-Extension Program on time and on budget."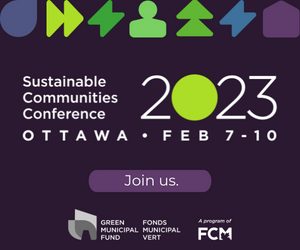 John M. Beck, President and CEO, Aecon Group Inc., said the Shoreline Power Group consortium recognizes the first-rate expertise the companies have in the nuclear industry and that the success of these projects are ultimately about generating low-cost, stable and reliable power for families and businesses.
"The Shoreline Power Group looks forward to leveraging its extensive experience and lessons learned from delivering nuclear refurbishment projects across the province to execute this work with the highest level of safety and quality, while we also recognize the need for ongoing innovation and building efficiencies as we move through this multi-year program," Beck said.
Huron-Bruce MPP Lisa Thompson said families and businesses across Ontario need low-cost, stable and reliable sources of electricity such as nuclear.
"I'm thrilled that a company based in Huron-Bruce is leading the way on this front as a public-private partnership that is delivering results," Thompson said. "The Ontario PC Party remains firmly committed to the Bruce Power refurbishment program and, with their multi-year contract in place and private sector funding to drive this program, I believe the best thing we can do is support them in terms of good policy, but when it comes to the day-to-day operations stay out of their way and let them do what they do best – generate low-cost power."
Mark Romoff, President and CEO of the Canadian Council of Public-Private Partnerships, said today's announcement between Bruce Power and the Shoreline Power Group is a great example of the public-private partnership model at work.
"Using private investment dollars, thousands of highly skilled jobs are being created while ensuring a supply of low-cost electricity for the people of Ontario for decades," Romoff said.
The Shoreline Power Group contract announced with Bruce Power today is worth $475 million for Unit 6, will be funded in totality by Bruce Power, and will continue on successive units based on safety, quality, cost, and overall performance.