Chrystia Freeland, Minister of Finance unveiled the federal budget that included a focus on supporting clean electricity projects, with an assist from the Canada Infrastructure Bank and tax credits.
"To reach our goal of achieving net-zero emissions by 2050—and to power our homes, vehicles, and industries for generations to come—Budget 2023 puts in place major, long-term investments to place Canada on a track to build a net-zero emissions economy and secure Canada's affordable clean electricity advantage," stated the budget.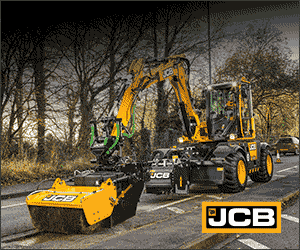 Beyond the clean electricity investment tax credit, as needed, low-cost and abundant financing through a targeted focus on clean electricity from the Canada Infrastructure Bank; and,

Targeted electricity programs, where needed, to ensure critical projects get built.
Budget 2023 also positions the Canada Infrastructure Bank to play a leading role in electrifying Canada's economy, supporting lower energy bills for Canadians and businesses, and ensuring that cleaner, affordable electricity is available from coast to coast to coast.
The Canada Infrastructure Bank will invest at least $10 billion through its Clean Power priority area, and at least $10 billion through its Green Infrastructure priority area. This will allow the Canada Infrastructure Bank to invest at least $20 billion to support the building of major clean electricity and clean growth infrastructure projects. These investments will be sourced from existing resources.
Budget 2023 also proposes to provide $3 billion over 13 years to:
Recapitalize funding for the Smart Renewables and Electrification Pathways Program to support critical regional priorities and Indigenous-led projects;

Renew the Smart Grid program to continue grid innovation support; and,

Create new investments in science-based activities to help capitalize on Canada's offshore wind potential, particularly off the coasts of Nova Scotia and Newfoundland and Labrador.
"The choice to pursue investment tax credits for clean technology, like wind, solar, storage and green hydrogen, will allow Canada to take a competitive lead in accelerating the decarbonization of the energy sector," said Evan Wilson, senior director of policy and government affairs at the Canadian Renewable Energy Association (CanREA).
According to the budget, Building Canada's clean economy will require significant and sustained private sector investment in clean electricity, critical minerals, and other major projects. Ensuring the timely completion of these projects is essential. In Budget 2023, the government is proposing further steps to ensure Canada's reviews of major projects are fit for purpose to meet clean growth objectives while continuing to uphold the highest standards for environmental and other impacts.
By the end of 2023, the government will outline a concrete plan to improve the efficiency of the impact assessment and permitting processes for major projects, which include clarifying and reducing timelines, mitigating inefficiencies, and improving engagement and partnerships.
In addition, Budget 2023 proposes to provide $11.4 million to Crown-Indigenous Relations and Northern Affairs Canada to engage with Indigenous communities and to update the federal guidelines for federal officials to fulfil the Crown's duty to consult Indigenous Peoples and accommodate impacts on their rights.
Reaction from the construction industry was mixed.
"Canada's construction industry is ready to become a leader in the transition to a net-zero economy and is optimistic about the promised investments in green building and innovation, including the Clean Technologies and Clean Hydrogen tax credits," read a statement from the Canadian Construction Association. "However, the restrictive labour conditions attached to these incentives effectively discriminate against an important segment of the Canadian workforce and, in particular, small and medium-sized companies. Equally concerning is that these restrictions were announced without proper consultation of industry stakeholders."
The CCA also felt more should be done to help the labour shortage.
"The government needs to create a more supportive environment to alleviate the labour choke points that risk crippling Canada's economic growth," says Mary Van Buren, President of the Canadian Construction Association (CCA). "This includes changing an outdated immigration point system and working with provinces to ensure better skills matching."
The Residential and Civil Construction Alliance of Ontario (RCCAO) voiced its concerns about the absence of new dedicated funding to help cities with the cost of state-of-good-repair projects in today's Federal Budget.
"The repercussions of the pandemic on municipal budgets are still being felt in cities across Ontario," said Nadia Todorova, Executive Director of RCCAO. "Without additional funding from the federal and provincial governments, municipalities will not be able to invest in critical infrastructure needed to support population growth."
The Federation of Canadian Municipalities (FCM), said it appreciates the commitment in this budget to review Canada's infrastructure needs, to chart a course for future federal infrastructure programming, and to provide an update later in the year, including the next steps on permanent public transit funding.
"With major federal infrastructure funding programs either ending, coming up for renegotiation, or oversubscribed, FCM urges that municipalities be an integral part of the design of the future of federal infrastructure. Our recommendations include a dedicated water and wastewater fund, annual investments in community infrastructure, prioritizing the Permanent Public Transit Fund, as well as supporting rural communities through a plan for intercommunity transit and adding a needs-based stream to the Universal Broadband Fund." said FCM president Taneen Rudyk.
Featured image: Prime Minister Justin Trudeau and Chrystia Freeland, Minister of Finance. (Government of Canada)