The Government of Manitoba announced it is investing more than $420 million in vital transportation routes and infrastructure over the next five years.
"We are making strategic investments that strengthen northern Manitoba to create opportunities not only to compete today but to build on for generations to come,'' said Transportation and Infrastructure Minister Doyle Piwniuk . "We believe a stronger, more vibrant northern economy can help propel the provincial economy forward."
The Manitoba government's 2023 Multi-year Infrastructure Investment Strategy invests in northern communities with strategic initiatives that: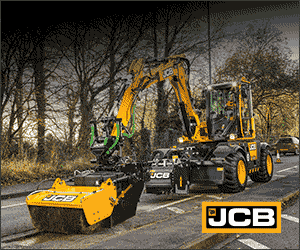 improve seven northern airports with more than $75 million invested in two new airport terminal buildings, approximately 150,000 sq.-m. of runway repairs, and $15 million to the Thompson Regional Airport Authority;
provide $74 million for the development of a sustainable northern corridor through the Port of Churchill, enabling the potential for the export of key resources such as liquefied natural gas; and
spend nearly $250 million to improve five existing roadways to improve safety and improve year-round connectivity between northern communities.
"We understand the importance of improving transportation linkages today to transport goods and services, promote tourism, mining exploration and spur economic development," said Piwniuk. "We are also committing to a bright future by making the Port of Churchill an inter-continental trade gateway."
The Northern Airport Runway Infrastructure Program is currently investing $60 million to modernize northern remote airstrips. This includes $32 million being invested over the next five years in addition to $21.9 million that has been invested through the federal Airports Capital Assistance Program.
The Thompson Regional Airport Authority will receive $15 million to construct a new terminal building and the redevelopment of both airside and landside infrastructure. The new terminal will offer a culturally sensitive air travel experience for Indigenous peoples including a dedicated area for elders.
An additional $6 million is being invested in upgrading various airport facilities such as new terminal buildings. These investments will significantly improve airport operations, enhance safety and enable future increased traffic volumes. Projects that have been recently completed or underway and being actively planned include:
$18 million for runway rehabilitation, relocating the apron and taxiway, installing new lighting system, and constructing a new terminal building at the Gods Lake Narrows airport;
$8.8 million invested to complete runway rehabilitation, installing new lighting system, and apply dust suppressant at the Red Sucker Lake airport;
$7.9 million for runway rehabilitation including the application of dust suppressant at the Shamattawa airport;
$7.2 million invested to complete apron improvements, constructing a new taxiway and installing new lighting system at the St. Theresa Point airport; and
$6.1 million to support three large-scale fencing projects to control wildlife around the Tadoule Lake, Lac Brochet and Bloodvein airports, along with $5.9 million previously invested to complete the large-scale fencing projects at Red Sucker Lake, Shamattawa and York Landing airports.
The Manitoba government will also improve existing infrastructure and connectivity to northern communities. The multi-year strategy includes:
over $100 million for Provincial Trunk Highway (PTH) 6, including $40 million in projects such as twinning and passing lanes for the section of PTH 6 from PTH 101 north to Grosse Isle;
$98.3 million on Provincial Road (PR) 283 for a new bridge at the Pasquia River and bituminous reconstruction from Saskatchewan boundary to PTH 10 at The Pas. Once complete, this section will support Manitoba's heaviest allowable loads and will complete 39.7 km of the trade and commerce grid;
$36 million for bridge repair work at Burntwood River on PR 391;
$8.5 million to upgrade PR 620, a 10-km gravel access road that connects PR 391 to Nelson House-Nisichawayasihk Cree Nation and the community of Nelson House; and
$4.5 million to build a new airport access road off PR 391 to better serve the Thompson airport.
"From providing passenger and freight services to supporting tourism and mining exploration, northern Manitoba is a key hub to build on the province's multimodal transportation gateways and to ensure Manitobans have access to safe, reliable and sustainable infrastructure," said Piwniuk.
Featured image: (Government of Manitoba)