Together, the Government of Canada and the Government of Alberta, with the support of municipalities, will provide more than $52.7 million to complete four infrastructure projects in southern Alberta as approved through the Investing in Canada Infrastructure Program (ICIP).
Infrastructure improvement projects are moving forward at the University of Lethbridge, Medicine Hat College and Red Crow Community College, and to a French community-based project in Calgary.
"Expanding educational opportunities for all Canadians, including Indigenous Peoples, is an investment that pays dividends now and long into the future. We're supporting community centres and colleges, like the University of Lethbridge likaisskini gathering space project and the Medicine Hat College accessibility and inclusion project that build stronger, more resilient communities," said Catherine McKenna, Minister of Infrastructure and Communities.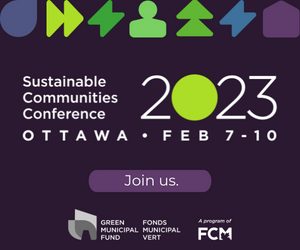 This ICIP funding will help the University of Lethbridge provide an open administrative space and offices for Indigenous elders and student counsellors. The renovated space will also feature an Indigenous gathering space for talking circles led by elders, celebrations and other events, complete with a new smudging exhaust system.
In Standoff, in Cardston County, the funding will help rebuild the main campus of the Red Crow Community College that was destroyed in a 2015 fire. This campus will provide training to create a talent pipeline for key industries in southern Alberta, such as agriculture and agri-business, and to support long-term regional development. The new building will include classrooms, workshops, labs, academic and counselling spaces for students, administrative and program spaces for employees, as well as a library, cafeteria and daycare. It will also feature a museum and archival space, a cultural teaching and gathering space, and an area for elders.
Medicine Hat College will use its funding to build a new 1,333 square metre extension, and repurpose 861 square metres of existing space. The labs and classrooms will be expanded for simulations and teaching, and the central space will be renovated to an Indigenous gathering place for teaching and sharing. A new lift will also be installed to make the lower level more accessible, and a structure for future solar panels will be added to the roof of the building.
"The federal government's Investing in Canada Infrastructure Program, together with the Alberta Recovery Plan, provide these southern Alberta communities with projects that will create hundreds of good-paying construction-related jobs at a time when an economic boost is needed most," said Prasad Panda, Alberta's Minister of Infrastructure. "These projects also help ensure the province's public facilities reflect and celebrate the full diversity of Alberta."
The Government of Canada is investing more than $21.9 million in these projects through the Community, Culture and Recreation Infrastructure Stream (CCRIS) and the Rural and Northern Communities Infrastructure Stream (RNIS) of the Investing in Canada plan. The Government of Alberta is providing $125,000, while funding applicants are contributing more than $30.7 million.
Featured image: Alberta's Minister of Infrastructure Prasad Panda and University of Lethbridge representatives celebrate ICIP funding to develop the new likaisskini gathering space.