Amarjeet Sohi, Canada's Minister of Natural Resources, announced a $4.5-million investment in a solar energy and energy storage project in Fort Chipewyan, Alberta. The Government of Alberta also contributed $3.3 million to the project.
The project will result in 20 per cent of electricity generation for the community coming from renewable sources. Upon completion, a new 2.2-megawatt solar farm will complement an existing 400-kilowatt installation, making it the largest off-grid solar project in Canada. In addition, a battery storage system and micro-grid control system will improve reliability of the grid. The project's combined solar and battery energy storage system will displace 650,000 litres of diesel fuel per year, reducing greenhouse gas emissions by 1,743 tonnes annually.
"While the regional economy depends on the oil industry, we feel the effects of climate change in Fort Chipewyan and see the growing impacts on our Delta lands. Our members want us to be part of the solution, and we appreciate Canada and Alberta working with us to take a big step forward to cut pollution and protect the environment," said Chief Allan Adam of the Athabasca Chipewyan First Nation.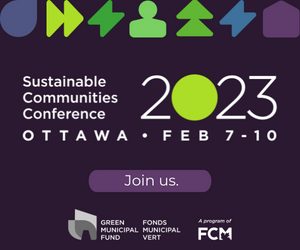 The project will be owned by Three Nations Energy, a Limited Partnership formed by the Athabasca Chipewyan First Nation, Mikisew Cree First Nation, and Fort Chipewyan Métis Local 125 — three neighbouring Indigenous groups in Fort Chipewyan. ATCO will be a partner in the project.
"Three Nations Energy is about Indigenous peoples working in partnership and collaborating with governments and private industry to protect the environment. Our solar farm will create local jobs and increase our energy security, and over time it will generate revenues to re-invest in our community," said Blue Eyes Simpson of Fort Chipewyan Métis Local 125.
Federal funding for the project comes from the Clean Energy for Rural and Remote Communities program.