The governments of Canada and British Columbia, and the municipalities of Burns Lake, Fraser Lake, and the District of Mackenzie announced three new water and wastewater projects in the region that will provide cleaner and more reliable municipal services.
Due to its age, the current sewage treatment plant and electrical equipment in Burns Lake have reached the end of their service life. This project will replace the phosphorus treatment system, provide a new ultraviolet disinfection system, and make improvements to the lagoon system, improving services for a healthier environment.
The Government of Canada is investing $4,226,500 in these projects, while the Government of British Columbia is investing $3,521,731. The three municipalities are contributing a combined total of $2,818,019.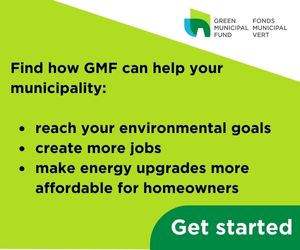 "Investments in essential public infrastructure are vital to building healthy and resilient communities. Funding announced today will ensure that these small communities have efficient and safe water and wastewater infrastructure that provides clean drinking water, better wastewater management, and a green clean growth solution for the region," said Sean Fraser, Minister of Housing, Infrastructure and Communities.
Additionally, Fraser Lake will upgrade its aging reservoir, including the construction of a new water storage reservoir, improving the mixing system, valves and pipe connections, upgrading the control building and electrical components, providing clean, reliable drinking water to the community.
"Investment in large, green infrastructure projects is unattainable for most small, rural municipalities without the financial assistance from both the federal and provincial governments.  Council is extremely pleased to receive funding under the Canada Infrastructure – Environmental Quality program to replace our antiquated sewer treatment system. The upgrades to the system will improve service to Indigenous and non-Indigenous residents of our municipality while reducing air and water pollution and resource consumption by using ultraviolet light instead of chlorine to treat the effluent. This project is a win for the community and the environment," said Henry Wiebe, Mayor of Burns Lake.
Finally, the District of Mackenzie will construct a water treatment system in the Gantazhaz subdivision in order to reduce manganese levels and bring the community into compliance with the Guidelines for Canadian Drinking Water Quality. This investment includes a new water treatment building, installing a manganese and iron removal system, chlorine injection system, and related works.
"The lakes, rivers and mountains of central British Columbia represent a unique and beautiful ecosystem. My ministry works hard to sustain that beauty while supporting the people who call this area home. That's why it's important for all orders of government to support growing communities like Burns Lake, Fraser Lake, and Mackenzie to improve their infrastructure projects. Let's continue to work together to promote environmental sustainability in the region, and give residents and visitors more reliable services they can depend on for years to come," said Anne Kang, Minister of Municipal Affairs.