The Government of Canada and the Federation of Canadian Municipalities (FCM) announced an investment of $1,034,216 for five projects across southwestern Ontario through the Green Municipal Fund (GMF).
Essex Non-Profit Homes Inc. receives $499,990 to deep retrofit four homes of different styles by upgrading the insulation, replacing the HVAC systems, installing new heat recovery systems, replacing the windows and installing LED lighting. The project expects to achieve a 54 per cent reduction in energy usage, 76 per cent reduction in greenhouse gas emissions and a 14 per cent reduction in tenant utility bills.
Successful deep retrofitting of these homes could provide a model for Essex Non-Profit Homes Inc. to expand the initiative to all its properties and increase the efficiency of the about 120 homes corporation owns and operates in the Essex area.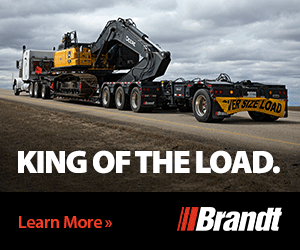 "Today's announcement in Essex, Ontario will support deep retrofits while studying similar supports in other communities. By investing in energy-efficient, low-carbon infrastructure today, we are taking the steps needed to create good-paying jobs, save consumers money and fight climate change for years to come. I congratulate the Federation of Canadian Municipalities and all local partners involved in this work," said Jonathan Wilkinson, Minister of Energy and Natural Resources.
"Today's announcement is another example of how our government is delivering on affordability, while fighting climate change and creating good jobs in the skilled trades. These retrofit initiatives will help lower energy costs, reduce emissions, and help not-for profit homes become more comfortable and climate resilient," said Irek Kusmierczyk, MP for Windsor-Tecumseh.
In addition, the Government of Canada and the FCM also announced federal funding for the following initiatives:
Corktown Cooperative Homes Inc. in the City of Hamilton receives $175,000 to invest in evaluating the most cost-effective methods for the construction of a new building that will achieve an 80 kWh/m2 energy performance.
Hamilton East Kiwanis Non-Profit Homes Inc. receives $175,000 to conduct a feasibility study to increase the density and energy efficiency of affordable homes in the City of Hamilton.
Victoria Park Community Homes Inc. in the City of Hamilton receives $9,226 to assess energy-efficient and eco-friendly options to retrofit a high-rise apartment building.
Indwell Community Homes receives $175,000 to assess the revitalization of two heritage buildings in the City of London
"Communities of all sizes are showing leadership as climate change continues to have a drastic impact on local governments. The Green Municipal Fund empowers them to deliver results with our federal partners. Together we're supporting local governments across Ontario to build greener and more sustainable communities while also increasing affordability and creating jobs." said Scott Pearce, FCM president.
Featured image: (Government of Canada)