The Government of Canada and the Federation of Canadian Municipalities (FCM) announced a series of investments totalling $82,300 through the Green Municipal Fund's Sustainable Affordable Housing initiative to support the exploration of more affordable and energy-saving housing options in Atlantic Canada.
"Today's announcement in Atlantic Canada will support communities in Nova Scotia, New Brunswick and Newfoundland and Labrador in reducing household energy costs while creating a more sustainable and prosperous economy from coast to coast to coast," said Jonathan Wilkinson, Minister of Energy and Natural Resources.
Résidences Cocagnes Inc., a new non-profit organization in the small rural community of Cocagne, New Brunswick, receives $25,000 to explore the feasibility of constructing a 20-unit, energy-efficient affordable housing building for seniors.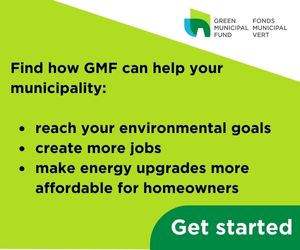 The Municipality of Saint-Isidore, New Brunswick, receives $20,000 to develop a plan to provide more affordable and sustainable housing for seniors in its community.
Fogo Island Growth Incorporated, a non-profit organization based in Newfoundland and Labrador, receives $19,220 to conduct an assessment to better understand the housing and sustainability needs of the coastal island community of Fogo Island.
The Spryfield Social Enterprise & Affordable Housing Society, a non-profit organization in Nova Scotia, receives $18,080 to study how best to incorporate green building practices and technologies into a 40-to-60-unit affordable housing project in Halifax.
The funding announced today comes from a $300-million endowment from the federal government to the Sustainable Affordable Housing initiative, which is part of a $950-million expansion of GMF in Budget 2019. This funding helps housing providers build new, affordable and net-zero housing or retrofit existing units for higher energy performance.
"Municipalities have influence over half of all greenhouse gas emissions in Canada. That is why it is so crucial that they and their partners in local communities are part of the solution to build a more sustainable Canada. Thanks to the funding announced today, FCM's Green Municipal Fund is not only contributing to reducing energy consumption and emissions but it is also lowering costs for affordable housing tenants. Today is further proof that together, alongside the federal government and other partners, a greener and more affordable Canada is possible," said Scott Pearce, FCM president.
Featured image: Village of Saint-Isidore, N.B. (Tourism New Bruswick)