The governments of Canada and Ontario announced joint funding for a new Indigenous Cultural Centre at Sault Ste. Marie's Algoma University.
The federal government is investing over $7.1 million in this project through the Community, Culture and Recreation Infrastructure Stream of the Investing in Canada plan. The Government of Ontario is providing more than $5.9 million, while Algoma University is contributing over $4.7 million.
The project includes renovations to the University's East Wing building to construct Mukqua Waakaa'igan, the Anishinaabemowin name endowed to the new cultural facility. This space will serve as a venue to share and promote the culture of Indigenous peoples in Canada and showcase the work produced by children of Shingwauk residential school survivors. The new facility will provide better access to culturally appropriate spaces for the local urban Indigenous population and surrounding rural First Nations communities. The cultural facility is intended to serve as a Centre of Excellence, promote Anishinaabe culture, and help to advance the Calls to Action put forward by the Truth and Reconciliation Commission.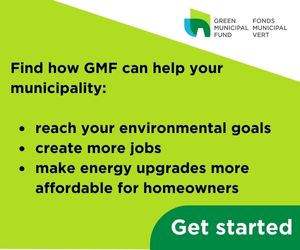 "Construction of Mukqua Waakaa'igan cultural centre at Algoma University is an important step in moving forward on our path to reconciliation," said Catherine McKenna, Minister of Infrastructure and Communities. "Federal funding will help this new centre to serve as a centre of excellence to the community, promote Anishinaabe culture and create a diverse, respectful space for the local urban Indigenous population and surrounding rural First Nations."
Mukqua Waakaa'igan will become a Centre of Cultural Excellence for the country, said Asima Vezina, President and Vice-Chancellor of Algoma University.
"It will be a place in Baawaating, where people of all cultures will be welcomed from around the world to share and learn from and with each other as part of the University's commitment to creating a safe, welcoming and inclusive place for cross-cultural understanding, teaching, learning and healing."
Featured image: Algoma University campus in Sault Ste. Marie, Ontario. (Algoma University)