Prime Minister, Justin Trudeau, joined by British Columbia Premier David Eby and the Mayor of Maple Ridge, Dan Ruimy, announced support for a major lithium-ion battery cell manufacturing facility in Maple Ridge, British Columbia.
"As our province builds a stronger, cleaner economy, we open the door to immense opportunities in the private sector that value B.C. as a centre for innovation, investment and cutting-edge technology," said Premier Eby. "The new E-one Moli advanced manufacturing plant will create hundreds of good, local jobs and continue to establish B.C. as a leader in building a clean-energy future."
The Government of B.C. is contributing as much as $80 million to E-One Moli's new facility in Maple Ridge, which will anchor the company's North American production. The Government of Canada will contribute up to $204.5 million to support the project, through the Strategic Innovation Fund's Net Zero Accelerator Initiative.
The Province's investment leverages $970 million from the federal government, E-One Moli and private sources. The plant will produce the latest generation of high-performance lithium-ion battery cells found in a wide range of products, including consumer electronics, such as vacuums, power tools, garden trimmers and medical devices.
"British Columbians have long been known for their innovation in the clean-technology space. Today, as we secure a major clean battery manufacturing project in Maple Ridge, we build on that expertise to secure hundreds of middle-class jobs, while fighting climate change," said Trudeau. "The world is looking to Canada. When we support projects like E-One Moli's new facility in Maple Ridge, we bolster Canada's role as a global clean-tech leader, create good jobs and help keep our air clean."
"E-One Moli believes in total climate commitment as well as total care commitment and looks forward to producing a pure green battery to support the world's energy transition," said Nelson Chang, chairman, E-One Moli Energy (Canada) Limited and E-One Moli Quantum Energy.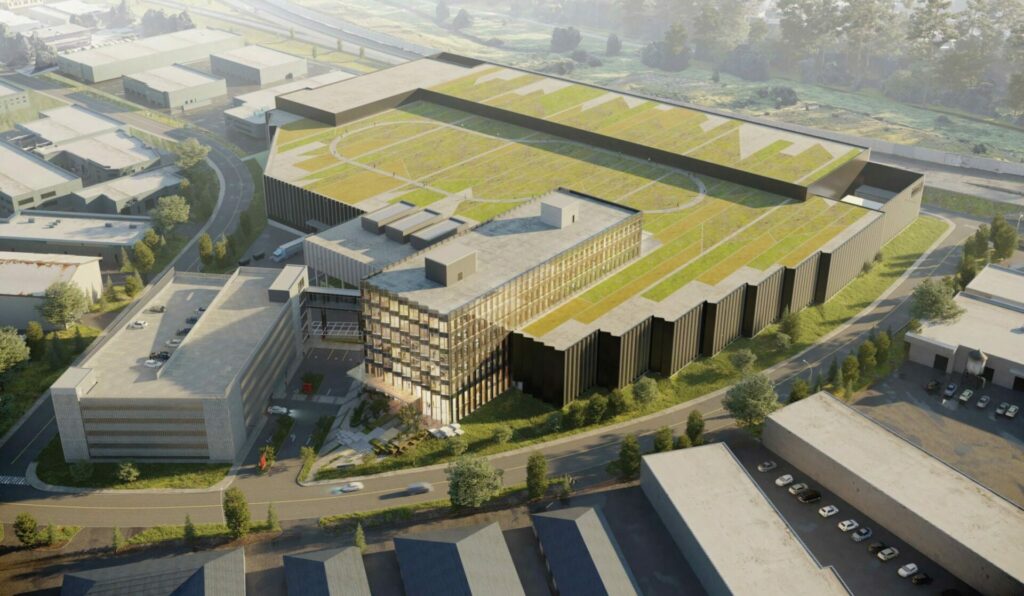 Construction of the E-One Moli manufacturing facility is expected to begin in June 2024, and the facility is expected to be fully operational in 2028.
"Canada is becoming a global leader in battery manufacturing thanks to all our advantages – access to global markets, a highly talented workforce, and all the critical mineral resources necessary to make batteries – and world-leading companies want in. E-One Moli is the latest company to establish a new battery manufacturing project in Canada, and I am excited to see their project come to fruition as their new facility will help expand the electrification of consumer products and offer new energy alternatives in sectors such as construction and health care.," said François-Philippe Champagne, federal Minister of Innovation, Science and Industry.
"This investment in B.C. by E-One Moli is a powerful example of a global leader in clean-technology manufacturing choosing to anchor its North American production and operations at home," said Brenda Bailey, B.C. Minister of Jobs, Economic Development and Innovation. "Jurisdictions around the world are competing for investment capital. B.C. has shown time and again that our province is stronger when we invest in people and the vision they have for a cleaner future. In B.C., we are interested in businesses that will build an economy to benefit British Columbians for generations to come."
Featured image: (L to R)  Brenda Bailey, B.C.'s Minister of Jobs, Economic Development and Innovation; B.C. Premier David Eby; Nelson Chang, chairman, E-One Moli Energy (Canada); Prime Minister Justin Trudeau; and François-Philippe Champagne, Minister of Innovation, Science and Industry. (Government of BC)