The Toronto Transit Commission (TTC) announced that the first of 60 new  streetcars officially entered service on Nov. 17, with an inaugural run on the 504 King route. The new streetcars are jointly funded by $568 million in contributions from the federal government, Ontario government, and City of Toronto.
The new vehicles are being produced by Alstom at their Thunder Bay facility. The remaining streetcars will be delivered throughout 2023, 2024 and 2025.
"A thriving Toronto—with reliable and sustainable public transit—is very much a part of our economic plan. Just as creating good-paying, middle-class jobs in Canada and in this city is central to our economic plan," said Chrystia Freeland, Deputy Prime Minister and Minister of Finance. "We are investing in Toronto, and in Toronto's transit infrastructure. These new made-in-Canada streetcars for the TTC are yet another example of how the people of Toronto have no greater partner than our federal government."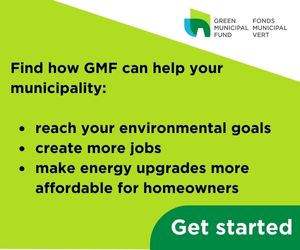 "Supporting modern, safe, and reliable public transit for Canadians across the country helps build more connected communities, a stronger economy, and a cleaner environment," said the Honourable Sean Fraser, Minister of Housing, Infrastructure and Communities. "The arrival of these new vehicles ensures that taking a streetcar in Toronto remains comfortable, convenient, and efficient."
"Expanding reliable public transit options are a key part of the Ontario government's plan to make life easier for people, while supporting good home-grown jobs," said Prabmeet Sarkaria, Ontario Minister of Transportation. "As the new streetcars enter service, it will be faster and easier for commuters in the city to get where they need to go, with more cars and shorter wait times. This is a testament to the strong communities we can build when all three levels of government work together to deliver the critical infrastructure we need for today and our future."
The TTC's 2023-2032 Capital Budget and Plan includes a $568 million streetcar program, consisting of 60 additional low-floor streetcars and the reconfiguring of Hillcrest Complex to accommodate the storage of at least 25 streetcars. This program is essential to ensuring the TTC can meet future ridership growth and demand over the coming years.
In May 2021, the federal and Ontario governments each announced up to $180 million toward the TTC Streetcar Program. The remaining $208 million is coming from the City of Toronto.
"Transit has been a priority for me since day one. Increasing the number of streetcars on our roads means shorter wait times, more capacity, and more reliable service for transit users," said Mayor Olivia Chow. "As Toronto continues to grow and we look for ways to improve peoples' commutes, we need to continue to work with all levels of government to make more transit options available."
"Streetcars are a vital part of the TTC and the city, and I am pleased that we are continuing to expand our fleet and plan for ridership growth and increased demand," said TTC Chair Jamaal Myers. "Our goal is to run a sustainable transit system that our customers can continue to rely on and be proud of. This is a big step in that direction."
In 2022, the TTC operated nine streetcar routes spanning approximately 355 km, carrying more than 26 million people.
"The TTC is grateful for the continued support of all orders of government as we plan for the future growth and ridership of the city," said TTC CEO Rick Leary. "I want to thank the many TTC employees who keep Toronto moving and dedicate themselves to getting our customers to and from their destinations safely. I know how excited they will be to have more new vehicles in the fleet."
Since 2020, the TTC has operated only low-floor, high-capacity, fully accessible streetcars on its network. Buses also operate on the streetcar network in the short term to support ongoing construction projects in the city. The capacity of one streetcar is equal to two and a half buses.
Featured image: (Government of Ontario)