The Government of Canada announced a FedDev Ontario investment of over $3.6 million in support for six City of Hamilton community infrastructure and tourism projects. These investments, through the Canada Community Revitalization Fund (CCRF) and the Tourism Relief Fund (TRF), will create and revitalize community spaces and enhance tourism attractions to welcome more visitors and build stronger, more vibrant communities.
Minister of Public Services and Procurement and MP for Hamilton West–Ancaster–Dundas, Filomena Tassi, visited Tourism Hamilton's Visitor Centre, located in the historic Lister Building in central Hamilton, which received over $492,500 to create a new mixed-use exhibit and programming space called "The Visitor Experience Centre." This new space will offer an enhanced visitor gateway to boost Hamilton's tourism and heritage experiences.
"Community spaces and tourist attractions, such as Tourism Hamilton's Visitor Centre, is what makes our communities the important gathering places they are. The Visitor Centre highlights Hamilton's fantastic attractions, draws in visitors and provides positive economic benefits to local businesses," said Tassi.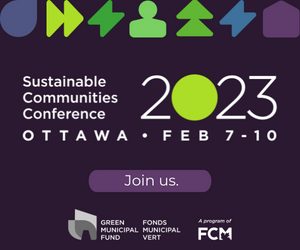 "The transformation of this site into a new mixed-use exhibit and programming space will further animate the downtown core and enhance Tourism Hamilton's ability to highlight all that the city has to offer to visitors. FedDev Ontario's investment in the Visitor Experience Centre project will not only enable more enjoyable experiences for tourists, it will also assist Tourism Hamilton in driving additional business to Hamilton's many attractions, restaurants and commercial districts," added Ryan McHugh, manager tourism & events, Tourism and Culture Division, Planning and Economic Development Department, City of Hamilton.
Through the investments, the City of Hamilton is improving the infrastructure and accessibility of its parks and recreational facilities, as well as enhancing its cultural spaces and local community programming to improve the lives of its residents, while at the same time supporting the growth of the local economy.
The other five projects receiving funding include:
Restore and adapt St. Mark's Church for use as a cultural programming space ($750,000);
Redevelopment of Beasley Park's accessible path network and conversion of Kelly Street into public green space ($750,000);
Improve accessibility and outdoor infrastructure at Victoria Park ($694,000);
Improve washroom accessibility at existing recreation facilities across the City of Hamilton ($472,575); and
Construct additional accessible programming space at the Hamilton Children's Museum, a heritage building located in Gage Park in downtown central-east Hamilton ($450,000).
"Our government is investing in community infrastructure and tourist attractions to bring neighbourhoods together and attract tourists from around the world. Today's investment in the City of Hamilton will help strengthen important public spaces, like the Visitor Centre, and enhance tourist attractions to drive resilient economic growth and job creation for the region," said Helena Jaczek, Minister responsible for the Federal Economic Development Agency for Southern Ontario.
"Hamilton is growing as a top tourist destination thanks to our bustling arts scene, diverse restaurants, and natural features like our many waterfalls. We thank our federal partners for this generous investment through the Canada Community Relief Fund and Tourism Relief Fund towards six local projects, including a new Visitor Experience Centre, all that will further enhance tourism in Hamilton and support jobs in several sectors," said Hamilton Mayor Fred Eisenberger.
Featured image: (Tourism Hamilton)