The Government of Canada and the Town of Comox announced a joint investment of more than $485,000 to modernize the Comox Community Centre.
Through this investment, the Centre will become more energy efficient and emit less greenhouse gases (GHGs). Gas-fired domestic hot water heating systems will be upgraded to more energy efficient electric heat pumps. Existing inefficient lighting will be upgraded to LED technology producing increased lighting at a fraction of the cost. Gas-fired rooftop units, which are a type of heat, ventilation, and air conditioning unit typically used on a facility, will be upgraded to electric atmospheric heat pumps, thereby reducing GHG emissions. These upgrades will enable the Centre to reduce its energy consumption by an estimated 30 per cent and its GHG emissions by approximately 29 tonnes.
"Making our buildings greener is an indispensable step towards building stronger, healthier communities. I am proud to see the Town of Comox benefit from funding to support upgrades to this vital community hub that will provide residents with access to services and programs in a modern and energy efficient facility. By working with our partners to invest in local infrastructure, we are promoting climate action and building a greener, more sustainable Canada," said Harjit S. Sajjan, Minister of International Development and Minister responsible for the Pacific Economic Development Agency of Canada.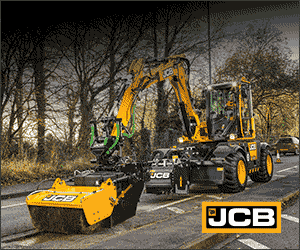 The Comox Community Centre provides a variety of recreation and cultural programs to suit all lifestyles, ages, and interests. It is equipped with a fitness studio, a multi-purpose hall, a gymnasium, and meeting rooms. The Town's goal is to achieve near net-zero emissions by 2030 and modernizing their Community Centre is the next step to making this goal a reality.
"Sustainability is one of the Town's priorities and is part of a decision-making pillar we use to improve the efficiency of our operations. We look forward to these upgrades and are grateful for this grant from Infrastructure Canada to our Comox Community Centre. It is one more step forward in achieving our goal of near net-zero emissions by 2030. This investment will impact our community long-term by reducing energy consumption and greenhouse gas emissions," said Nicole Minions, Mayor of the Town of Comox.
The Government of Canada is investing $376,917 through the Green and Inclusive Community Buildings program, and the Town of Comox is contributing $108,915.
Featured image: (Town of Comox)