The governments of Canada and Quebec have announced an investment of over $820 million for 26 projects being carried out by the Société de transport de Montréal (STM) under the Public Transit Infrastructure Fund. The Government of Canada will provide more than $453 million for these projects and the Government of Quebec will contribute over $367 million. The Autorité régionale de transport métropolitain will provide the remaining funding.
"I am pleased to announce this contribution geared towards realizing sustainable transportation projects that will allow the Société de transport de Montréal to improve the quality of its service," said Marc Miller, parliamentary secretary to the Minister of Infrastructure and Communities. "These investments will support a clean-growth economy that will benefit Montréal residents for generations."
Among the projects receiving funding are a new Côte-Vertu garage to house additional metro cars needed to accommodate rush hour on the Orange Line. More than 400 buses will also be purchased and upgrades made to key system infrastructure like tunnels, auxiliary structures, and maintenance workshops.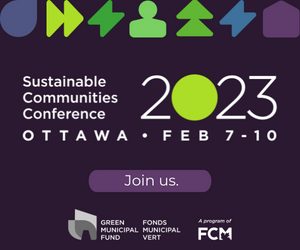 Once completed, this work will improve the performance, efficiency and reliability of Montréal's transit system, making it more inclusive and allowing the STM to meet the community's immediate needs while preparing for anticipated future increases in ridership.
Here is the list of the projects that received funding from this investment:
Construction of Garage Côte-Vertu
Purchase of 12-m hybrid buses – 99 hybrid buses in 2019 (R-174)
Acquisition of 107 12-meter hybrid buses – 2017
Rebuilding of Crémazie complex
Purchase of 12-m hybrid buses – 70 hybrid buses in 2020 (R-174)
Rehabilitation of métro system stationary equipment (Réno-Systèmes project – Phase IV)
Purchase of 12-m hybrid buses – 34 electric buses in 2019 (R-174)
Acquisition of 68 12-metre hybrid buses – in addition to the quantities authorized for 2017 and 2018
Rehabilitation of metro system infrastructure (Réno-Infrastructures project – Phase II)
New Bellechasse garage
Acquisition of 35 12-meter hybrid buses – 2018
Renovations to the building at 2000 Berri
Installation of electric recharging terminals for midibuses and studies on the operating of paratransit services
Electrification of tunnel work vehicles
Component 1 of metro station accessibility program, Phase R (studies, engineering and procurement)
Four electric minibuses (regular transit)
Expansion of the Centre d'attachement Viau
Extension of useful life of MR-73 métro cars
Seven electric minibuses (paratransit)
Prerequisite study for the completion or development of capital projects
Major Infrastructure Maintenance Program (PEMI) Phase 1 Transportation Plan
Study on transit demand
Tools monitoring the condition of equipment and infrastructure
2020/2025 Organizational Strategic Plan
Universal accessibility plan