Natural Resources Canada announced a $3.5-million contribution to the construction of 2150 Keith Drive, an innovative hybrid mass timber commercial office building in Vancouver's False Creek Flats neighbourhood. The contribution will be made through the Green Construction Through Wood (GCWood) Program that supports projects and activities that increase the use of wood as a low-carbon construction material in infrastructure projects.
Featuring a unique honeycomb-shaped exterior, 2150 Keith Drive will be 10 storeys tall and over 15,000 m2. It will be constructed with advanced mass timber systems using prefabricated cross-laminated timber (CLT) panels and glue-laminated (glulam) timber columns, braces and beams. Due to its wooden braced-frame system on the exterior, the design eliminates the need for an interior concrete core, thereby reducing its environmental impact. The replicable shape of its exoskeleton design also makes it ideal for more sustainable, cost-efficient and green construction. The building is the tallest braced-frame mass timber project or building in North America and will employ an innovative seismic resistance system. Furthermore, the building is targeting a minimum LEED Gold certification with construction expected to be complete in 2025.
"To reach our climate goals, Canada must reduce emissions in our building sector. By utilizing mass timber, we can increase efficiency and climate resilience in our communities while also lowering emissions. Supporting projects like 2150 Keith Drive shows Canada's commitment to developing and deploying innovative practices and materials in our construction and buildings sector. This will support jobs and economic opportunity across the country and help to fight climate change," said Jonathan Wilkinson, Minister of Natural Resources.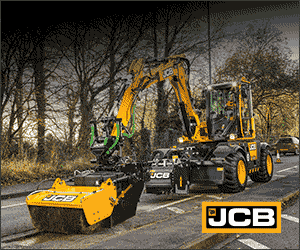 The project is also supported by the province of British Columbia through the NetZero Energy Ready Program and a $500,000 contribution from the Mass Timber Demonstration Program (MDTP). The MTDP provides funding for incremental costs in the design and construction of buildings that demonstrate emerging or new mass timber or mass timber hybrid building systems and construction processes.
The Government of Canada continues to support innovation and advancements in mass timber construction in Canada. With the increased availability of new building materials on the market, mass timber has the potential to support a significantly more sustainable construction across the country. This means lower emissions and more resilient communities, all while providing jobs and economic opportunity across the forest products and construction value chains.
"The DIALOG design team is grateful for the financial support from Natural Resources Canada that has driven the development of innovative design and construction strategies that are economical, replicable and an important part of a sustainable future." said Justin Tompson, Senior Architectural Technologist, Associate, DIALOG.
Featured image: (DIALOG)