The Government of Canada announced it has signed a partnership with Heidelberg Materials to support the company's $1.36 billion project to build a full-scale carbon capture, utilization and storage (CCUS) system and a combined heat and power (CHP) system at its Edmonton cement facility.
This CCUS system, a first of its kind in North America, would enable the company to produce carbon-neutral cement through the capture and compression of carbon dioxide (CO2) for subsequent transportation and permanent storage, reducing greenhouse gas emissions by up to 1 million tonnes annually. This is the equivalent of removing more than 300,000 passenger vehicles from the road annually.
The announcement marks the signing of a memorandum of understanding and the start of negotiations toward an agreement for the proposed project, which supports actions outlined in the Roadmap to Net-Zero Carbon Concrete by 2050. This project is a major step forward in establishing Canada as a global leader in the production of low-carbon concrete and builds on a strong track record of innovation related to the technologies, tools and policies needed to stay on track with a net-zero trajectory.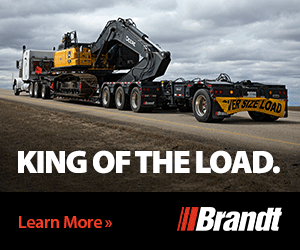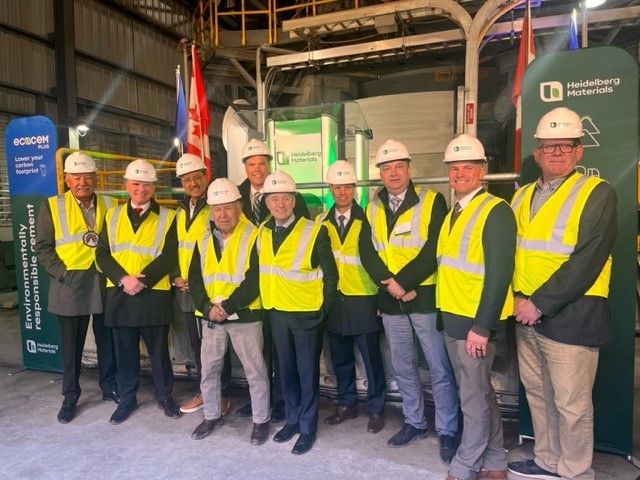 "This partnership shows that our government is committed to the hard-working people of Alberta, as well as to the greening of Canada's production of concrete and cement. There is a growing urgency for rapid decarbonization in high-emitting sectors, including the cement and concrete industry, and by working hand in hand with the industry, we can support the adoption of innovative technologies that will contribute to lower emissions and increased competitiveness. Carbon capture is an important tool in our fight against climate change, and Canada is proud to be partnering with Heidelberg Materials in the development of this innovative clean technology," said François-Philippe Champagne, Minister of Innovation, Science and Industry.
"With Budget 2023, we're investing in the economic building blocks that will create tens of thousands of new jobs, provide the resources for our country to lead new net-zero solutions, and build a prosperous future for all Albertans and Canadians. This budget and today's announcement are statements that Alberta will continue to be not only relevant but also forward-thinking as we assert ourselves as global leaders in the net-zero future," said Randy Boissonnault, Minister of Tourism and Associate Minister of Finance.
"I am pleased to see that the Heidelberg Materials carbon capture, utilization and storage solution pilot project will be going into production shortly. The Edmonton region is uniquely positioned to decarbonize large industrial facilities such as this cement plant, and this announcement today by Heidelberg Materials and the Government of Canada supports the City of Edmonton's commitment to transition to a low-carbon future and reach net zero greenhouse gas emissions by 2050. By preserving our environment and diversifying our economy in innovative ways, we can build a more sustainable Edmonton for all of us," said Amarjeet Sohi, Mayor of Edmonton.
"Our Edmonton CCUS project as the world's first carbon-neutral cement plant represents Heidelberg Materials' ambitious drive to lead the industry to net zero, and we are excited to begin realizing this as soon as possible. We are very fortunate to have support from the Government of Canada in this endeavour, and we look forward to continued collaboration as we move forward with this exciting project," said Chris Ward, president and CEO, Heidelberg Materials North America.
Featured image: (Heidelberg Materials)