The Canada Green Building Council (CAGBC) announced this year's CAGBC Awards winners at its Building Lasting Change conference in Vancouver.
The annual awards celebrate innovative projects, teams, and individuals making positive contributions to Canada's green building sector.
"As we begin our third decade, the CAGBC Awards showcase how green building has driven innovation in the industry from coast to coast," said Thomas Mueller, president and CEO of CAGBC. "Celebrating leadership in advancing our thinking and our practices enables the green building community to recognize the progress we have made together. The commitment and innovation represented by these award winners is what we need to move the industry forward at scale."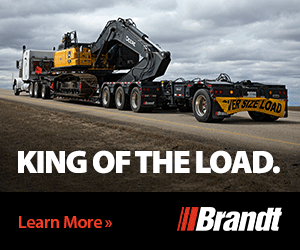 The national competition features awards in two categories, Green Building Excellence for Canada's most efficient, effective, and impactful buildings, and Green Building Leadership, for individuals or teams contributing to the success of Canada's green building sector. It also includes the Andy Kesteloo Memorial Student Project Award for an inspiring student project which will be awarded later this year.
In addition to the CAGBC Awards, CAGBC also presented its 2023 Lifetime Achievement honour to an individual for an extraordinary career in green building. This year, Michael Brooks, CEO of REALPAC, was recognized for his over 25-year career advancing green building in Canada and around the world.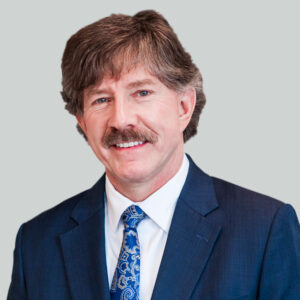 Brooks started with REALPAC in 1997, after completing an MBA at the Schulich School of Business and a PhD in Urban Planning from the University of Waterloo. During his time with REALPAC, Brooks has led many initiatives to support the commercial real estate industry in meeting government and market expectations on green building, decarbonization, and ESG. These include the first corporate social responsibility guidelines in North America for commercial real estate companies, the first Green Lease in North America, and, along with CAGBC, the first benchmarking program and target for energy use in commercial buildings.
"Michael is a valued member of the green building community and is an ardent champion of sustainability and climate action," said Mueller. "His years of support for CAGBC's mission to transform the industry, including as a member of our Board of Directors and as CEO of REALPAC, have made a significant difference in shaping our strategy and programs. I congratulate Michael on this well-deserved honour."
Brooks was part of many Boards and committees which helped shape sustainability in the real estate sector in Canada and internationally.  He participated in a special multi-country global group of experts that developed the Construction and Real Estate Sector Supplement (CRESS) for the Global Reporting Initiative (GRI, 2010-2013), was a special advisor to the United Nations Environment Program Finance Initiative (Property Working Group,) and served on the Board of GRESB (Green Real Estate Sustainability Benchmark).  He currently is one of three business advisors to the Canadian federal government's Sustainable Development Advisory Council and is on the Board of the World Green Building Council.
2023 CAGBC Award winners:
Green Building Excellence Category 
Zero Carbon Design (Sponsored by  East Port Properties)
Winner: Collège Sainte-Anne, Dorval, Quebec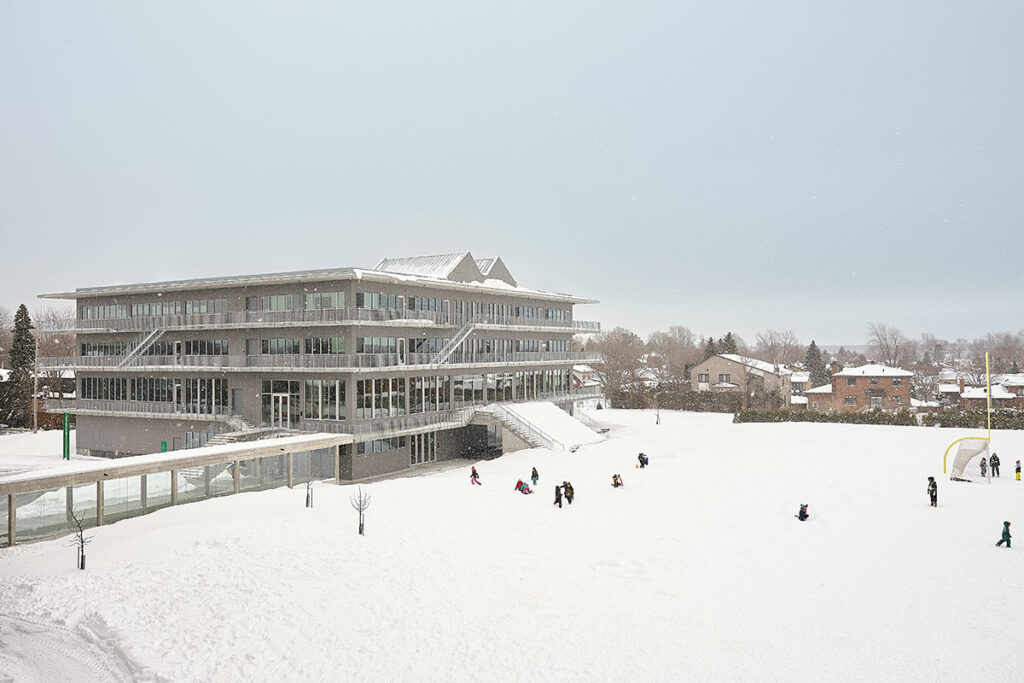 The Collège Sainte-Anne campus project includes the construction of two new pavilions that are certified with CAGBC's Zero Carbon Building – Design Standard. Located in Dorval, Quebec, this project also includes the complete renovation of an existing elementary pavilion. With sustainability as a core tenant, the College brought together a team building professionals, construction managers, and teachers to form a task force focused on reducing the buildings' energy consumption and limiting embodied carbon, while remaining within budget. Energy modelling was performed throughout the integrated design process to optimize the buildings' overall performance through high-performance envelopes and passive heating features.
Deep Carbon Retrofit (Sponsored by  Entuitive)
Winner:  Scotia Plaza's 100 Yonge Street, Toronto, Ontario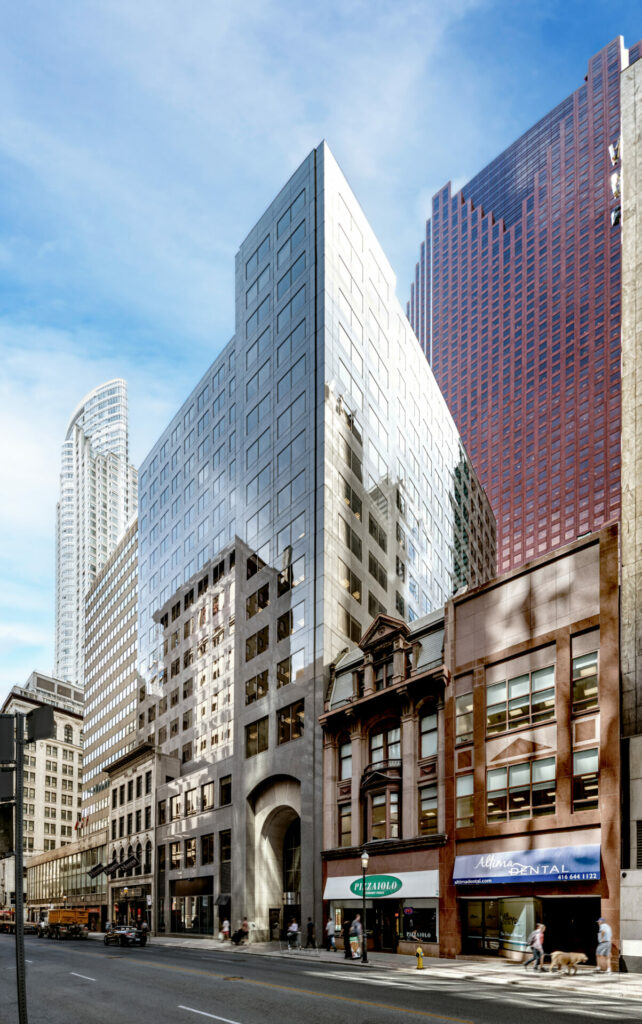 With Scotia Plaza's 100 Yonge Street building in Toronto, the owner sought to upgrade its outdated mechanical and HVAC systems, while also increasing its overall energy efficiency and limiting disruption to existing tenants. The owner's efforts to prioritize energy efficiency and carbon reductions resulted in the complete elimination of fossil fuel consumption and an estimated annual reduction of 600 metric tons of CO2 emissions. The installation of an air source heat pump, capable of operating at temperatures as low as -30°C, was a pioneering achievement in cold climate markets and demonstrates the feasibility of market-ready solutions to achieve deep carbon reductions in Canada.
New Construction (Sponsored by  Morguard Investments)
Winner:  Manitou a bi Bii daziigae, Red River College Polytechnic, Winnipeg, Manitoba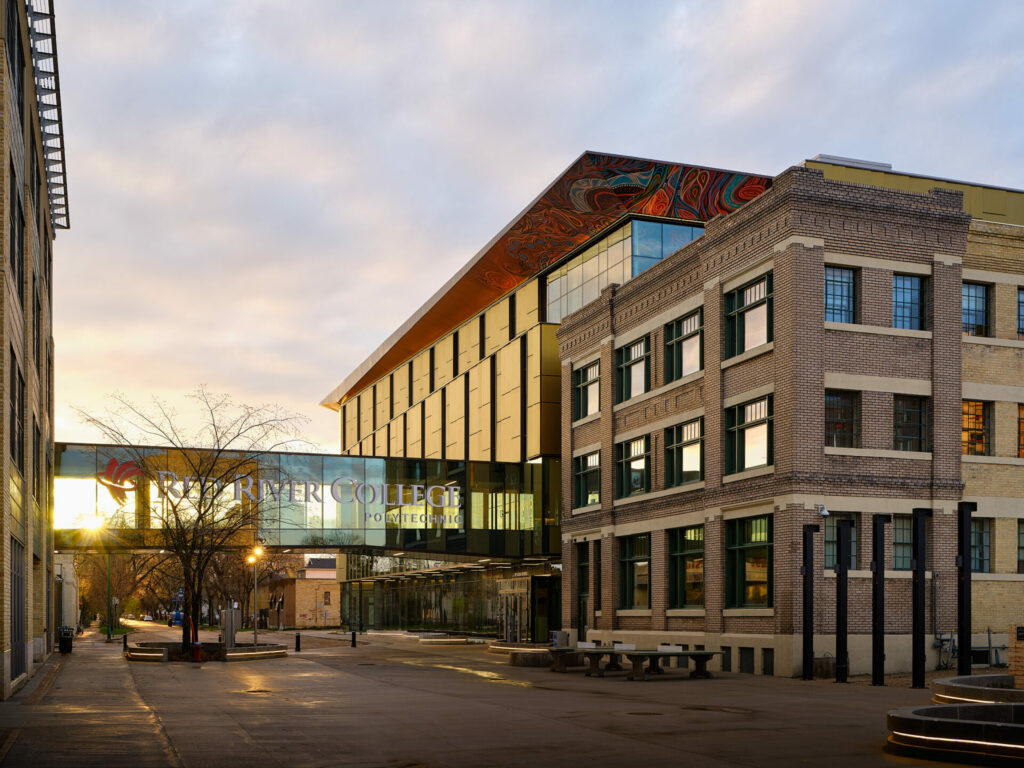 Manitou a bi Bii daziigae translates from Anishinaabemowin (Ojibwe) to where the creator sits and brings light. This 100,00 sq. ft. building represents Indigenous knowledge, teachings, and traditions while also blending modernity and heritage. Through its adaptive re-use of the historically designated Scott Fruit building and a four-story addition connected to Red River College Polytechnic's Roblin Centre, Manitou a bi Bii daziigae offers a template of how to maintain the character of historical buildings while improving performance. The new building features a dynamic envelope of photovoltaic glass, generating energy and changing color based on weather and viewing angle. Inside, the design incorporates diverse light-filled spaces and Indigenous design elements and artwork.
Inspiring Home (Sponsored by  Enbridge)
Winner:  Lauberivière, Québec, Québec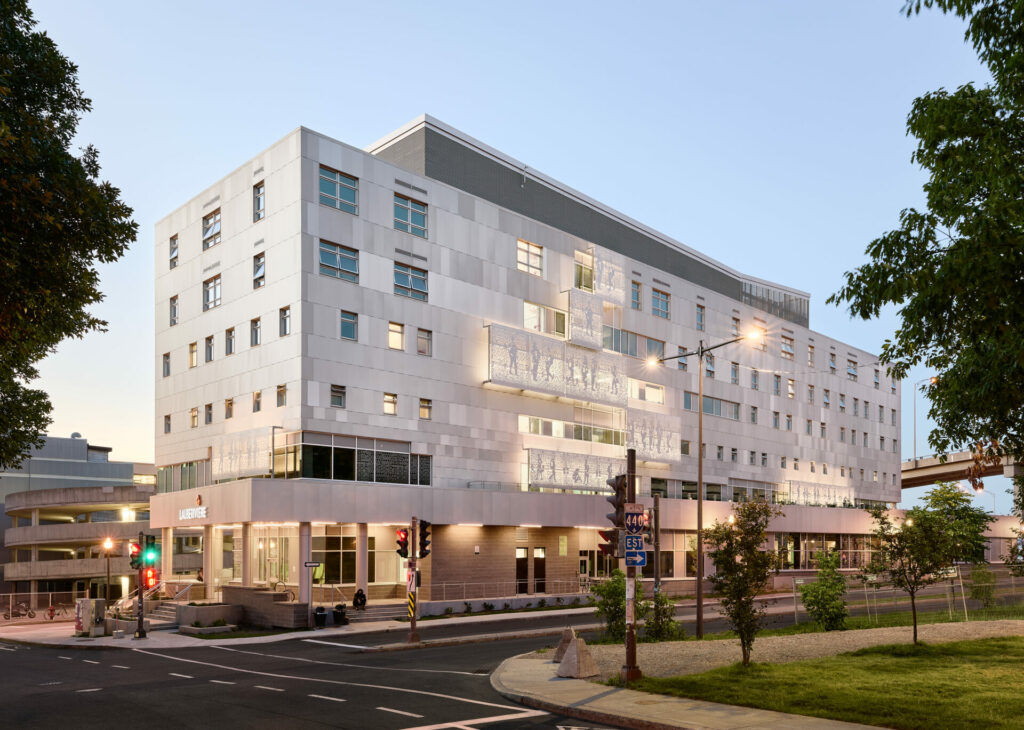 The Lauberivière is a shelter for people at risk of, or currently experiencing, homelessness in the city of Québec. The new seven level, 10,000-square-metre building offers secure spaces for workers and volunteers to provide community support services, a variety of housing accommodations, a medical clinic, and community kitchen that served over 144,000 meals to community members in 2022 alone. Lauberivière also focuses on sustainability, demonstrating a 47.7 percent reduction in GHG emissions from baseline, recovering heat from the kitchen's refrigeration systems to pre-heat domestic hot water, a green roof and community garden, and an innovative aluminum cladding system that reduced the building's embodied carbon.
Green Building Leadership 
Green Building Champion
Winner:  Kathy Wardle, Principal & Director of Sustainability, Perkins&Will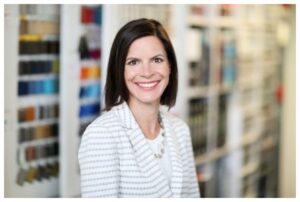 An interdisciplinary leader with two decades of experience, Kathy Wardle advocates for higher performing, healthy, and resilient buildings. A recognized leader in thought and practice, Wardle played a role in many of the first LEED-certified projects in British Columbia. She served on CAGBC's Women in Green advisory committee, lectured at academic institutions and industry events, and advised clients on policy development. Presently spearheading Perkins&Will's ESG strategy, Wardle recently chaired the Dar Group Sustainability Council, representing its global network of companies at COP 27. She is currently leading implementations of CAGBC's Zero Carbon Building Standard for several developers, including University of Calgary and University of British Columbia projects. Wardle is a City of Vancouver C40 Women for Climate mentor, helping empower the next generation of leaders.
Green Building Visionary
Winner: Nerva Energy Group Inc. 

With AeroBarrier, Nerva Energy Group sought to create an innovative envelope-sealing technology and change how buildings can reduce their heating and cooling energy needs, improve indoor air quality, and ultimately reduce their GHG emissions. AeroBarrier is an interior-applied air sealing system that seals all building envelope leaks up to 5/8". It is GreenGuard Gold certified, has zero VOC content, and contains no 'Red List' components, allowing it to be safely applied in any building, including those applying for LEED, WELL, or Fitwel certification. In a successful Toronto-based multi-residential building pilot, Nerva Energy Group demonstrated that significant energy and GHG reductions can be obtained with little to no impact on standard construction schedules.
Emerging Green Leader (Sponsored byDIALOG)
Winner: Hillary Geer, Energy Specialist, EQ Building Performance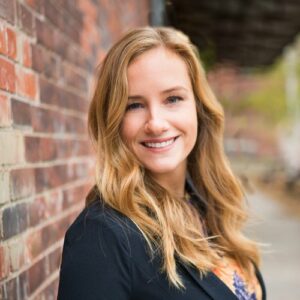 Hillary Geer is the lead energy consultant and WELL AP on several high-profile projects in Southwestern Ontario, including the Baker District redevelopment in Guelph and the Etobicoke Civic Centre in Toronto. She is also involved in numerous high-performance residential and commercial developments pursuing certifications such as LEED, Zero Carbon Building – Design Standard, WELL, One Planet Living, Toronto Green Standard, and Passive House. Geer actively advocates for sustainable design through seminars, collaborations, and by volunteering as an Emerging Green Professional mentor. Her strong mechanical background and commitment to climate-positive design drive her involvement in novel initiatives and leadership roles at EQ Building Performance, as well as industry collaborations supporting energy and sustainability.
Government Leadership (Sponsored by Stantec)
Winner: André Cazelais, MGP, arch. Head of the Ecological Transition and Innovation Department, Building Planning and Management Service, City of Montréal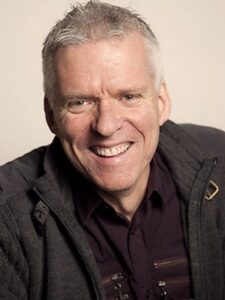 For over 30 years, André Cazelais has been at the forefront of the City of Montreal's efforts to adopt and encourage green building policies. He was instrumental in the development and launch of the City's 2009 Green Building Plan, requiring all new City buildings to obtain LEED Gold certification, and resulting in almost 40 new LEED-Gold buildings. In 2020, Cazelais and his team reviewed and updated the existing policy to target the elimination of 30,000 tonnes of CO2e, aligning with the City's 2020-2030 Climate Plan. Cazelais also led an initiative requiring external professionals working with the City to obtain LEED accreditation, developing a labour pool capable of successfully delivering LEED certified projects. A passionate advocate for CAGBC, Cazelais has received numerous awards recognizing his volunteerism.
Featured image: 2023 CAGBC Awards winners gather on the stage at Building Lasting Change conference, along with CAGBC president and CEO Thomas Mueller, and Gala Masters of Ceremonies Kevin Hynes. (CAGBC)